Beauty Awards Honoree: Rising Brand of the Year
Custom Content by the Los Angeles Business Journal
Monday, December 14, 2020

L'ANGE HAIR 
In 2017, self-funded and family-owned D2C business L'ange entered the already saturated beauty industry intent on disrupting it. The company quickly scaled its revenue and brand recognition with forward-thinking technology rather than with the industry-typical reliance on the expertise of established distributor partners and vendors. By continuing to leverage this technology to stay a step ahead, L'ange navigates the world of ever-changing consumer purchase behavior because of its unparalleled commitment to and engagement with the market. This has allowed L'ange not only to listen and respond to the market and its demands, but also create demand. This is how the company consistently shatters sales goals, not merely exceeds them, allowing them to reset targets higher each time. It is through this innovative, technology-driven business model that L'ange has been able to generate a 9-figure business in less than 4 years. Additionally, in 2020 they have had 120% employee growth and doubled the size of their warehouse.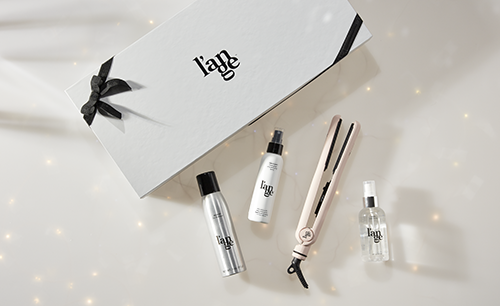 Founder Dalia Hadari grew up with big, frizzy hair that she wore short so she could keep it under control. She lost both parents when she was young, so not having a woman role model for fashion, hair, and all things beauty had a great impact on her. A selfproclaimed tomboy, she joined the Army and climbed the ranks to Captain, which helped forge the tenacity, resilience, strength, focus, and self-confidence she needed to later create L'ange.
After learning to put in the necessary effort to treat her hair right, Hadari was compelled to create a brand that empowered women to be role models for each other by opening up the conversations about hair and beauty challenges and guiding other women how to navigate through it themselves.
Return to Recap page
For reprint and licensing requests for this article, CLICK HERE.