Beauty Awards Honoree: Clean Beauty Award
Custom Content by the Los Angeles Business Journal
Monday, December 14, 2020

BEAUTYCOUNTER
Since Beautycounter's first product launch in 2013, the company has been creating the gold standard for safety in the personal care industry. First and foremost, Beautycounter keeps a list of 1,800 ingredients that it will never use in its formulations, many of which are currently used in the industry, including phthalates, parabens, and formaldehyde. This commitment to clean, healthy ingredients and safety is far outpacing industry standards (1,400 in the EU, 600 in Canada, and only 30 in the U.S.). Beautycounter focuses solely on using cleaner, more sustainable alternative ingredients that are screened by its safety and sustainability experts to create innovative formulas that deliver results-safely.
Beautycounter conducts meticulous testing for heavy metals in every batch of products, multiple times, and at concentrations ten times lower than what is standard practice in the beauty industry (one part per billion vs. ten parts per million). Also, all Beautycounter products are Leaping Bunny certified, representing a firm commitment to not test ingredients or products on animals. In fact, Beautycounter requires its suppliers to also commit to the same Leaping Bunny standard.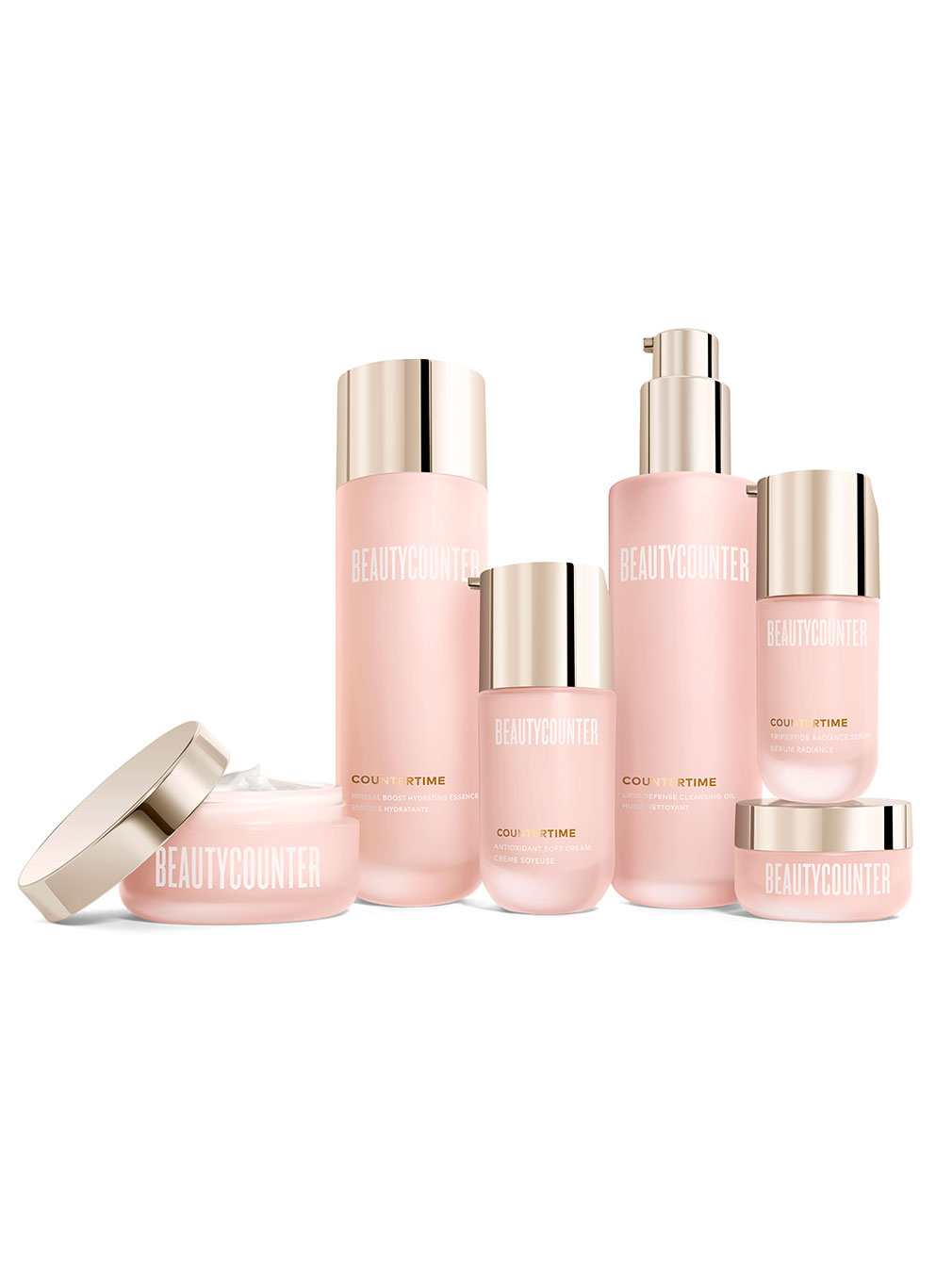 Among other clean beauty practices Beautycounter implements is its maintaining of 12 safety standards it calls its "Blue-Print for Clean" that it requires all of its manufacturing partners to adhere to. The company is also fully transparent, disclosing all of its fragrances, and EU allergens where applicable. 100% of Beautycounter's cosmetics are also tested for allergens as applicable (such as soy, gluten, and peanuts) and the company has pledged to eliminate talc from 100% of its products by 2022.
Return to Recap page
For reprint and licensing requests for this article, CLICK HERE.