AECOM Wins Projects in Texas, Colorado
Monday, December 14, 2020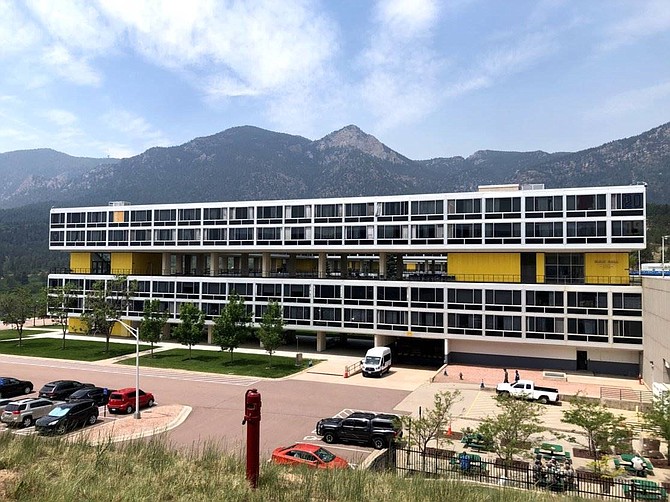 Infrastructure consulting giant AECOM recently snagged contracts to provide environmental and engineering services for a light rail extension project in Texas and the renovation of an Air Force Academy hall in Colorado.

For the rail project, the Century City-based company was selected by Trinity Metro, the transit agency serving Fort Worth, Texas. 

AECOM will provide environmental assessment and preliminary engineering services for a 2.1-mile extension of the $1 billion, 27-mile TexRail line that connects Fort Worth with Dallas-Fort Worth International Airport. The extension will run from downtown Fort Worth to the city's Medical District.

No dollar figure was provided in the contract announcement. But news reports indicated Trinity Metro had $38 million left over from the main TexRail line project that opened last year and plans to apply those funds to the extension.

"We're thrilled to continue supporting Trinity Metro and the city in its efforts to make public transportation more accessible," AECOM President Lara Poloni said in a Nov. 13 announcement. 

"AECOM looks forward to leveraging its global transportation expertise on this project and remains committed to advancing key infrastructure during this economic recovery," she added.

AECOM has worked on other rail projects in Texas, most notably the environmental impact statement for the proposed 240-mile high-speed rail project that will run from Dallas to Houston.

For the Air Force Academy project near Colorado Springs, Colo., AECOM announced Nov. 23 that it had been awarded a $25 million design contract by the Omaha District of the Army Corps of Engineers.

AECOM will renovate the 700,000-square-foot Sijan Hall dormitory that houses Air Force cadets.

The hall was built in 1968 and is the second-largest military dormitory in the United States with 2,200 beds. It is situated within a National Historic Landmark District that comprises a portion of the Air Force Academy.

AECOM will lead the design work, which will encompass the dormitory's residential, academic, courtyard and recreational spaces. 

The planned design incorporates smart building technologies as well as energy efficient heating, ventilation and cooling systems, including the use of geothermal energy from nearby mineral springs.

Poloni said in the announcement that AECOM has more than 20 years of project experience at the Air Force Academy. 

"We understand that it plays a vital role as both an active military installation and a prestigious institution of higher education," she said. "We are proud to support the Academy's mission to prepare future generations of leaders in the Air Force, Space Force and beyond."
Related:
AECOM Completes Board Restructuring
For reprint and licensing requests for this article, CLICK HERE.