AECOM Completes Board Restructuring
Monday, December 14, 2020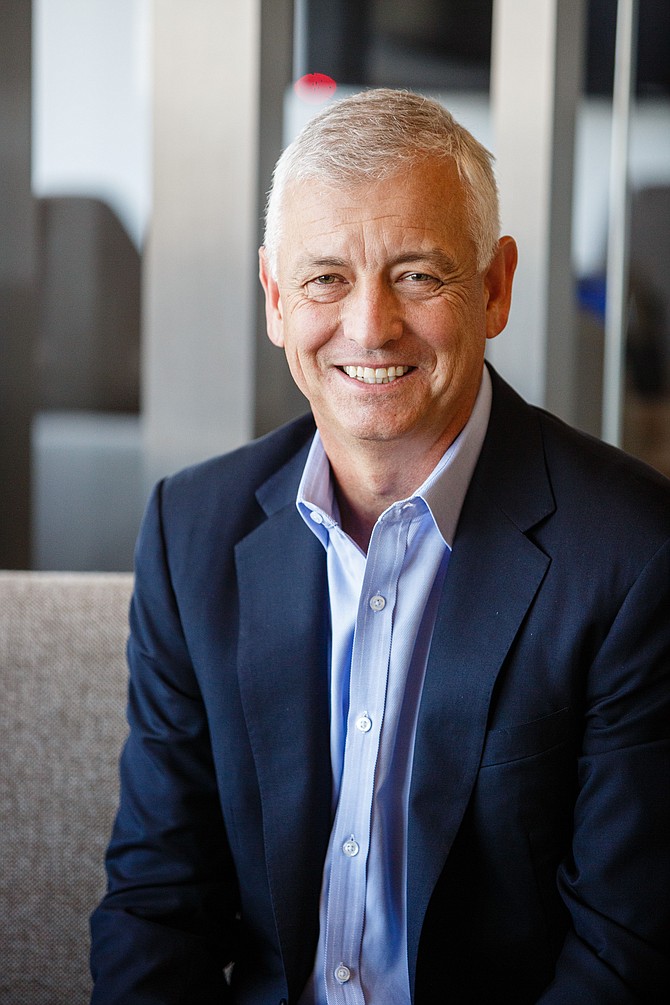 Century City-based infrastructure consulting giant AECOM last week announced the completion of a restructuring of its board of directors.

The company hopes the move will put to rest a two-year dispute with activist hedge fund investor Starboard Value that cost one AECOM chief executive his job and prompted the company to speed up selloffs of major business units.

AECOM announced Dec. 8 that two former consulting industry executives will stand for election to join its board of directors in February: former Earth Tech Chief Executive Diane Creel and former Accenture executive Sander van't Noordende. 

Another new director, former Los Angeles World Airports Chief Executive Lydia Kennard, was named in September and was set to join the board on Dec. 14.

Earth Tech, which Creel led in the 1990s and early 2000s, was acquired by AECOM in 2008.

Together with three board members added at Starboard Value's behest late last year and another new board member, these latest appointments mean seven of the corporation's 11 board members will have been appointed in the last 13 months — all with the consent of Starboard.

"Together with Starboard, we have thoughtfully pursued the evolution of our Board to best support our company's strategy and will now benefit from an exceptional combination of specialized skillsets and expertise," Chairman Douglas Stotlar said in the company's announcement. "The completion of this process puts our company on a stronger path forward that will benefit all AECOM stakeholders."

Starboard Value styles itself as an activist investor that prods companies with low market capitalizations relative to their peers to make moves to boost shareholder value. Starboard first clashed with AECOM management more than two years ago, urging the company to sell less profitable business units and focus more on higher-margin businesses.

AECOM's previous management had already begun to make moves in this direction — including ending work on construction contracts in which the company assumed financial risk — but Starboard urged more dramatic steps at a faster pace.

The clash culminated late last year. First, AECOM agreed to sell its management services unit — roughly one-third of the company's overall business — to affiliates of two New York-based private equity firms for $2.4 billion. 

Then the company agreed to have Starboard name a slate of three directors to the board. For two of those, Starboard picked consulting and engineering industry veterans Robert Card and Jacqueline Hinman. 

Finally, concurrent with the agreement, then-Chief Executive Michael Burke announced he would step down in March.

The coronavirus pandemic delayed Burke's departure by five months until his replacement, Troy Rudd, was named and could take over.

Rudd immediately engineered a management shakeup, ousting Steve Morriss, the group president for design and consulting services Americas, and handing his responsibilities to company President Lara Poloni.

Rudd announced another slate of management changes on Nov. 16, naming Todd Battley as chief strategy officer, Shirley Adams as chief human resources officer and Sarah Urbanowicz as chief information officer; all three report directly to Rudd.

And Rudd has continued with selling off lower-margin portions of AECOM's business. On Dec. 10, the company announced it will sell its civil construction business to affiliates of Bethesda, Md.-based Oroco Capital 
for an undisclosed sum. The civil construction business includes the former Shimmick Construction, an Oakland-based company AECOM bought for $175 million in 2017.
The board and management changes have satisfied Starboard Value — at least for now.

"We are pleased with these additional changes to the board of AECOM resulting in seven of the eleven board members having been appointed within the past year,"  
Peter Feld, Starboard's managing member, said in the board announcement. 

The moves have also been greeted favorably by at least one Wall Street analyst.

"These are sensible board moves given the changed dynamic of AECOM's business — out of government services, civil construction and energy and in on global infrastructure services," said Mike Dudas, partner for engineering and infrastructure at Vertical Research Partners, an independent equity research firm based in Stamford, Conn. 
Related:
AECOM Wins Projects in Texas, Colorado
For reprint and licensing requests for this article, CLICK HERE.