2020 Leaders in Law Finalists: Intellectual Property Attorney of the Year
Custom Content by the Los Angeles Business Journal
Monday, December 14, 2020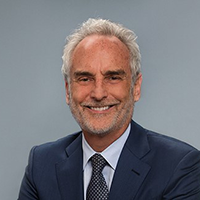 Peter Anderson
Partner
Davis Wright Tremaine LLP
Peter Anderson is without question one of the standout music copyright attorneys currently practicing and his work this past year has been particularly impactful. At a time when, as Rolling Stone put it, "Music Copyright Lawsuits Are Scaring Away New Hits," Anderson has taken the lead in pushing back on dubious verdicts and charting a clearer path forward for the industry. In the "Stairway to Heaven" case, where he represented Led Zeppelin and other defendants, he successfully advocated for a number of extremely important principles in music copyright that have had an immediate impact and will continue to resonate for years to come. For example, he successfully argued that a "combination" of unprotected elements isn't enough to sustain a copyright claim.
He also helped bring copyright law into the digital age by persuading judges to undo a decades-old precedent.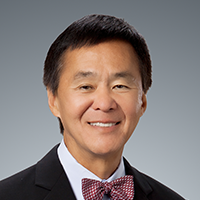 Morgan Chu
Partner
Irell & Manella

Morgan Chu has secured many of the world's largest—and in some cases precedent-setting—verdicts, judgments and settlements, resulting in actual payments totaling more than $5 billion. He has been described by clients as "the most gifted trial lawyer in the USA" who "delivers staggering results." Chu served as Irell's co-managing partner for a maximum of two terms from 1997 to 2003 and currently chairs the firm's Litigation group.
In April 2020, Chu led the trial team that led to a $1.2 billion patent infringement judgment entered by a Los Angeles federal court in favor of Sloan Kettering Institute for Cancer Research and Juno Therapeutics, Inc. against defendant Kite Pharma. In the December 2019 trial, the jury ruled 9-0 in favor of the plaintiffs on damages and found Kite willfully infringed the patent for a groundbreaking cancer immunotherapy.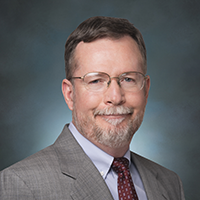 Thomas Daly
Intellectual Property Co-Practice Group Leader and Partner
Lewis Roca Rothgerber Christie

Tom Daly is a partner and one of the co-practice group leaders of Lewis Roca Rothgerber Christie's intellectual property group. He has more than 30 years of experience in intellectual property with a focus on patent and trademark litigation and obtaining patent and trademark protection that will withstand the rigors of litigation.
Daly works with clients to implement strategies designed to obtain and protect trademarks and patents critical to their businesses. Including work with social media influencers to help them protect their rights and reputations in the complex area of rights of publicity. He also handles matters pertaining to licensing and patent portfolio management for medical devices, chemical processing and pharmaceutical companies, among others.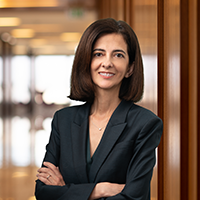 Bita Rahebi
Partner

Morrison & Foerster LLP
As co-chair of Morrison & Foerster's global IP Litigation Practice and cross-disciplinary Intellectual Property Group, Bita Rahebi works with the world's most innovative technology companies by providing strategic direction leading complex, high-stakes litigation matters. She is a first-chair litigator and known for ability to explain complicated issues to juries/judges, a skill honed through years of working with cutting-edge technologies.
Rahebi and her team secured a major victory for Nevro Corp. in its patent infringement lawsuit in the District of Delaware against rival Stimwave, with a settlement agreement that required Stimwave to consent to judgment against it in the case and a rare permanent injunction. In its opinion, the Court referenced Rahebi's deposition of Stimwave's CEO and found the CEO's testimony to be "patently false."
Return to Recap Page
For reprint and licensing requests for this article, CLICK HERE.