Hawaiian Airlines Adds Flights at Long Beach, Ontario
Wednesday, December 9, 2020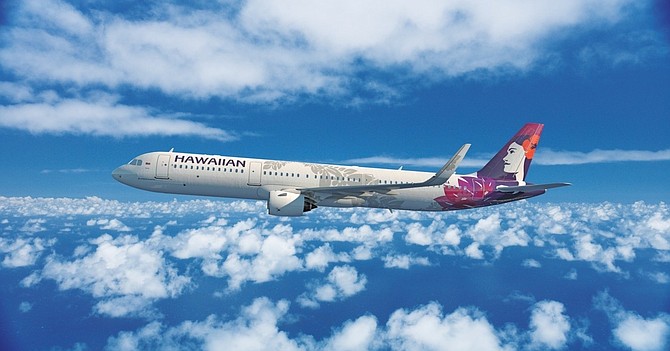 Hawaiian Airlines announced Dec. 8 that it is adding flights at Long Beach and Ontario International airports starting in March.
The Honolulu-based airline will launch once daily service between Long Beach and the city of Kahului on the Hawaiian island of Maui on March 9. The airline already has a flight from Long Beach to Honolulu.
One week later, Hawaiian Air will begin service from Ontario International to Honolulu with five flights per week, using the Airbus A321neo aircraft. This would mark the airline's first flight at Ontario since the early 2000s.
"We're excited to be able to offer our community new nonstop service to Hawaii," Alan Wapner, president of the Ontario International Airport Authority's board of commissioners, said in the announcement. "It's one of the biggest requests we get from travelers, and I know it will be an extremely popular route."
Hawaiian Airlines' announcement also included new flights to Honolulu from the cities of Austin, Texas, and Orlando, Fla.
"We are delighted to bring our superior value proposition to travelers visiting Hawaii from Austin, Ontario and Orlando, while adding service to Maui from Long Beach," Peter Ingram, Hawaiian Airlines' chief executive, said in the announcement. "2021 is going to be a special time to experience Hawaii, and we can't wait to welcome onboard guests from our newest cities."
For reprint and licensing requests for this article, CLICK HERE.