Community Champions: New Economics for Women (NEW)
Custom Content by JPMorgan Chase
Wednesday, December 2, 2020

---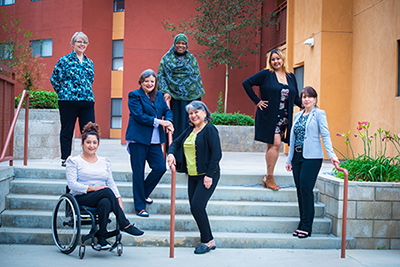 New Economics for Women Building a legacy of prosperity for Los Angeles
LA-based organization lays financial groundwork for women to thrive during pandemic 
Maggie Cervantes, a frontline worker to women in need across Los Angeles County, has been witness to the turbulent social changes the region has experienced for nearly the last 30 years. And while nothing could have prepared her for this year's pandemic, it's a moment she has been ready for her entire career.
Cervantes is the Executive Director of New Economics for Women (NEW), a Los Angeles based non-profit dedicated to the economic security of women, especially immigrant and LatinX women, in low-wealth communities. She joined the organization in 1992 when much of the region was reeling from a lingering recession, a housing crisis and the fallout of wide spread riots.
At its core NEW's mission has been to build economic mobility through wealth creation, housing, education, entrepreneurship and civic engagement, meeting the needs of low-income women and their families throughout Los Angeles County.  
Cervantes enshrined these principles after seeing with her own eyes one of NEW's housing developments go up in smoke during the April 1992 riots. Cervantes looks back and says, "I was initiated by fire but it prepared us for the future."
Since then, NEW has empowered thousands of the area's most underserved women with countless financial coaching and counseling sessions creating an entrepreneurship class across Los Angeles. What's more NEW has also built over 1300 units of affordable housing across the region, and they operate charter schools in Pico Union and Canoga Park.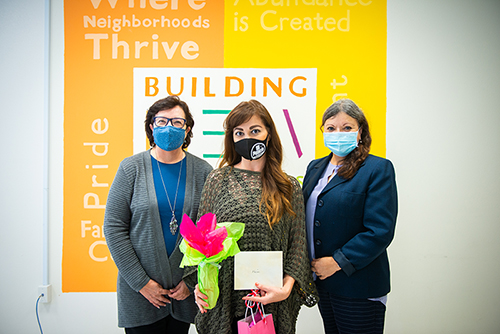 Fast forward to the present, and while the issues on the ground appear very similar to how Cervantes found them nearly three decades ago, NEW's mission remains as relevant as ever.
In April as Los Angeles faced its darkest unemployment rate (19.6%) since the Great Depression, the organization persisted with opening its long planned NEW Women's Business Center with the goal of helping women entrepreneurs grow their businesses.
The NEW Women's Business Center has become a lifeline for many Angelenos as the pandemic has forced many women business owners to innovate to keep their businesses alive. As a Small Business Administration (SBA) program with support from other institutions like JPMorgan Chase, the NEW Women's Business Center supports women entrepreneurs through areas like coaching and advocacy, financial literacy education and financial support.
"In our first three months operating the NEW Women's Business Center, we served over 3,000 businesses and helped obtain $16 million in PPP and EIDL loans," says Cervantes.
She acknowledges that while the county's unemployment (15.1% as of November) is the worst in California, it is disadvantaged women and children who will suffer the most without the help of organizations like NEW.
"We know how hard women and children are going to be hit by this economic crisis. We're really advocating that the work NEW does, along with any additional stimulus, will help women and children in Los Angeles prosper and get out of poverty."
Visit New Economics for Women Linkedin Page
Return to Community Champions main page
For reprint and licensing requests for this article, CLICK HERE.