2020 Leaders in Law Finalists: Nonprofit of the Year
Custom Content by the Los Angeles Business Journal
Tuesday, December 1, 2020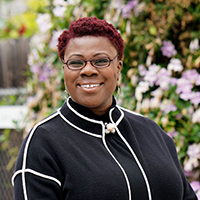 Yemi Adegbonmire
General Counsel
The Bail Project
Yemi Adegbonmire is a highly successful intellectual property and entertainment attorney. She currently serves as the general counsel of The Bail Project, a position she's held since January 2019. Prior to joining The Bail Project, she was a legal executive at the Walt Disney Company, where she served as legal counsel to ABC Media Networks, Maker Studios Inc., Disney Consumer Products and Interactive Media, and Disney's Direct to Consumer and International Division from 2014-2019.
Before landing at Disney, Adegbonmire practiced trademark law for Red Monkey Designs negotiating licensing for Hasbro properties and managing the company's merchandise and trademark defense strategy. She was also a solo practitioner for a couple of years and developed a Fortune 100 and private practice focused on structuring and negotiating agreements for cable distribution, consumer products licensing, viral marketing, digital content production, product acquisition, music publishing, international film and prime time television distribution.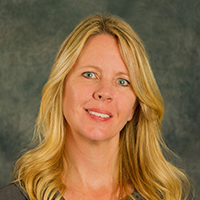 Karen Thorland
Senior Vice President & Deputy General Counsel
Motion Picture Association
In her role as senior vice president & deputy general counsel at the Motion Picture Association (MPA), Karen Thorland manages content protection civil litigation and oversees the MPA's global voluntary initiatives. Such content protection efforts are an imperative for the entertainment industry, which is a vital component of the LA business community. The illicit distribution of content creates billion-dollar losses each year to the companies that create and distribute television and motion picture programming, including MPA's members.
Thorland leads efforts in the development of the MPA's global content protection policies and strategies. She was also instrumental in the launch of the Alliance for Creativity and Entertainment (ACE). This global coalition of more than 30 content producers and entertainment companies is a powerful voice in protecting the dynamic legal market for creative content and reducing online piracy around the world. Thorland oversees the filing of civil litigation worldwide on behalf of the group.
For reprint and licensing requests for this article, CLICK HERE.