Big-Box Retailers Increase Hiring in LA as Demand Surges
Monday, August 31, 2020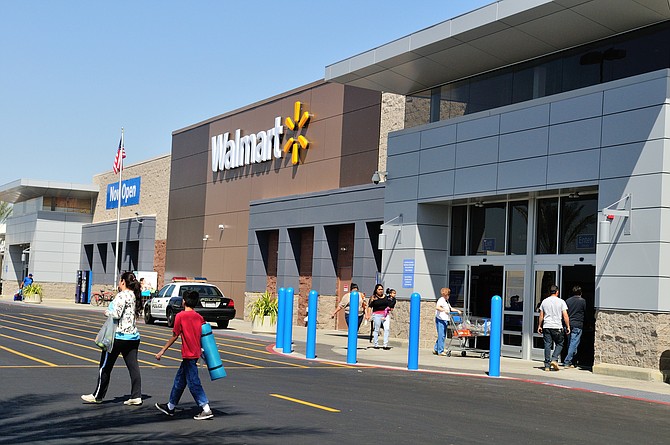 Several big-box retailers — including Target Corp., Walmart Inc., Home Depot Inc., Costco Wholesale Corp. — have posted substantial sales increases since the pandemic hit in March.
In some cases, that revenue growth coincided with an uptick in local hiring, especially when it comes to the big grocery chains.
Kroger Co., the Cincinnati-based parent company of Ralphs and Food 4 Less, reported $41.5 billion in sales for the first quarter that ended May 23, compared to $37 billion for the same period last year.
The grocer also hired more than 100,000 new associates as part of its Covid-19 response. That includes 2,261 positions in Los Angeles County, giving the company a total of 15,532 employees here — good for the No. 4 spot on the Business Journal's list of this year's biggest public-sector employers.
Kroger's competitor Albertsons Cos. reported a similar uptick in local staffing and revenue. The Boise, Idaho-based company's sales grew 26.5% to 22.8 billion in the first quarter of its fiscal 2020 that ended on June 20. The company said it hired 55,000 people since March, bringing its employees in L.A. County to about 10,000, a 22.8% increase.
"I am inspired by the many ways my colleagues continue to step up to serve our customers and help our communities around the country during this time of need," Albertsons President and Chief Executive Vivek Sankaran said in a statement. "Their hard work and dedication have also allowed us to successfully navigate this extraordinary environment."
Costco's revenue also grew this spring. The Issaquah, Wash.-based membership-only warehouse club operator's net sales for the quarter that ended May 10 increased 7.3% to $36.5 billion, up from the $34 billion it reported for the same period last year. The company's local labor force rose about 2% to 5,578.
Hiring sprees at Walmart and Home Depot, each with notable increases in quarterly sales, did not translate into major increases in jobs locally.
Bentonville, Ark.-based Walmart hired more than 400,000 workers during the pandemic while its L.A. County employee total remained at about 3,500. The company's network of 4,753 stores in the United States contributed to a 9.5% increase in sales to $93.3 billion for the second quarter that ended July 31, compared to the same period in 2019.
Home Depot, with headquarters in Atlanta and 2,293 retail stores, reported sales of $38.1 billion and net earnings of $4.3 billion for the second quarter that ended Aug. 3, both showing a 23% year-over-year increase.
"The investments we have made across the business have significantly increased our agility, allowing us to respond quickly to changes while continuing to promote a safe operating environment," Chief Executive and President Craig Menear said in a statement. "This enhanced our team's ability to work cross-functionally to better serve our customers and deliver record-breaking sales in the quarter."
The investment Menear referred to included $480 million in weekly bonuses for hourly associates in stores and distribution centers. The company has 400,000 employees in the United States, including about 11,200 in L.A. County, about the same as last year.
For the second quarter that ended Aug. 1, Target's net income increased 80.3% to $1.7 billion on $23 billion in revenue.
"Our stores were the key to this unprecedented growth, with in-store comp sales growing 10.9% and stores enabling more than three-quarters of Target's digital sales, which rose nearly 200%," Chief Executive Brian Cornell said in a statement. "We also generated outstanding profitability in the quarter, even as we made significant investments in pay and benefits for our team."
The retailer's team consists of more than 350,000 employees, including 20,000 in L.A. County. That's about 25% higher than last year, according to Business Journal's estimates.
Keep reading the2020 Largest Employers Special Report.
For reprint and licensing requests for this article, CLICK HERE.