Black Business Matters Speaker: Dawn R. Rosemond, Esq.
Custom Content by the Los Angeles Business Journal
Friday, August 28, 2020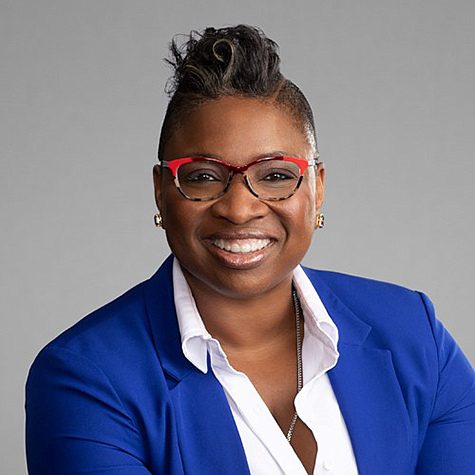 Dawn R. Rosemond, Esq.
Partner
Barnes & Thornburg LLP
Dawn Rosemond serves as Barnes & Thornburg's Firm Diversity Partner. In this role, Dawn is charged with activating the firm's longstanding commitment to diversity, inclusion and equity. Though the creation and implementation of deliberate programming and strategic initiatives, Dawn leads the charge for cultivating and maintaining an environment that boldly promotes the training, sponsorship, empowerment and promotion of all firm talent, regardless of background.
Always positive, boundlessly energetic and refreshingly authentic, Dawn's people skills and innate personal drive to develop the strengths of everyone around her are bolstered by her tireless energy and work ethic. In her role as director of diversity, Dawn spearheads the firm's efforts to make bold, lasting change in an industry needing redirection.
Dawn is the first African-American female to make equity partner at Barnes & Thornburg and reportedly in the state of Indiana. She has been with the firm her entire legal career, representing business clients in virtually all stages of litigation, including pre-litigation counseling, ADR, trials and appeals. Dawn adds value most of all by endeavoring at every turn to provide her clients with an unmatched level of care for their business needs and objectives.
She litigates before various federal and state courts and administrative agencies. Initially, Dawn began her career with a focus on federal and state employment litigation. Today, she focuses on representing, counseling and protecting clients that range from entrepreneurs to Fortune 500 companies in business and commercial litigation.
Dawn advises on compliance issues, restrictive covenant enforcement, trade secret protection and management, intellectual property protection and policing, and vendor and contractual disputes. Moreover, Dawn is skilled in workouts for banking institutions and special servicers, and works with clients to safeguard their brands and intellectual property, including patents, trademarks, copyrights and trade dress. Dawn also manages a deep portfolio of worker's compensation defense litigation throughout Indiana, Ohio and Michigan.
Notably, Dawn serves as co-chair of the firm's Diversity and Inclusion Committee, alongside the Firm Managing Partner, and is a member of the Pro Bono Committee. A published author of the best-selling business short, Boss Presence, Dawn is a national speaker on leadership and personal development and a deliberate mentor. At her core, Dawn is moved by pointing people to their greatness and believes that doing so is the best way to elevate individual and collective consciousness and ultimately change a culture.
For reprint and licensing requests for this article, CLICK HERE.