Hand-in-Hand. Rise in Ecommerce Prompts High Demand for Logistics Space.
CUSTOM CONTENT
Tuesday, August 25, 2020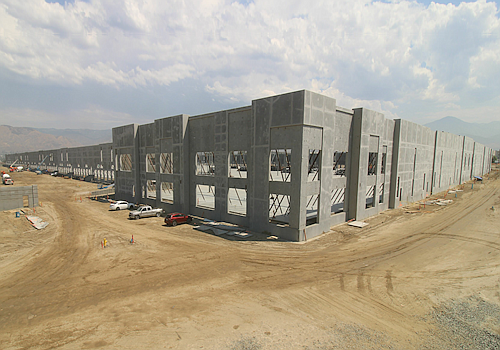 E-commerce is growing at a record pace, largely driven by consumers buying online for at-home delivery in light of the pandemic. How quickly? Consider this: before COVID-19 ecommerce was projected to account for 17 percent of all consumer purchases during 2020; now that is expected to be 20 percent for the year and could reach 30 percent by 2025.
The shift in the way Americans purchase and their accelerated expectations for how quickly items should appear on their doorstep has resulted in strong demand by companies looking for warehouse and distribution facilities that improve their storage and handling efficiencies and speed up delivery times.
While the search is on coast-to-coast for well-designed and well-located logistics real estate facilities, Southern California is a hotbed of activity due to its population density and proximity to the ports of Los Angeles and Long Beach. Two types of facilities are at the top of the request list.
First in demand is the regional distribution center that is located within a one-day's drive of several densely populated areas. These buildings typically include 700,000 square feet of space or more, have 36' clear height (though requests for 40' clear are increasing), level slabs to accommodate narrow aisles and plentiful dock doors. Parking also is a top requirement for the hundreds of workers inside who are picking and packaging items and the trucks bringing new products in or taking them out for delivery.
A distribution center's size and associated parking requirements translate into a location where land is more plentiful for development. The Inland Empire East, particularly on sites with ready access to I-215 and I-10, is particularly popular.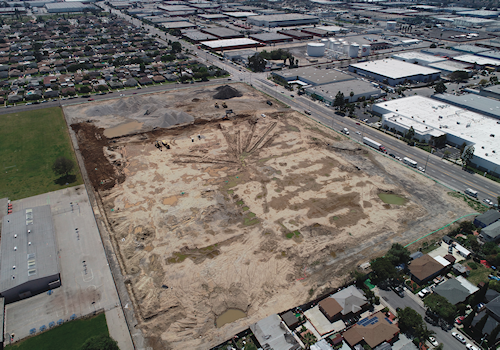 The "close-in" facility or one that's located within 3‒5 miles of a dense population center is also sought after. Often referred to as "infill," "last-mile" or "last-touch" facilities, these buildings are where the final sorting of packages is completed before they get placed in the correct vehicle and on their way to customers. These specialized buildings typically range from 75,000‒200,000 square feet on 7‒10 acres with the most important specification being a great deal of parking. In addition to spaces for the people working inside the building, the vans and other vehicles that will transport goods to people's homes need a place to wait until they are loaded and on their way.

As you might guess, finding land for the development of a close-in facility can be difficult in a densely populated area. Most often redevelopment is the best avenue to pursue. Locating redevelopment properties for sale is challenging, though the shift from brick-and-mortar to online shopping is unearthing some retail conversion opportunities. Unfortunately, despite the jobs and consumer benefits the operation can bring to a community, the use is a relatively recent trend often not addressed in city zoning plans, which leads to lengthy entitlement processes.

Duke Realty, the leading domestic-only, pure-play logistics property REIT (Real Estate Investment Trust) in the United States and one of the most active owners and developers in Southern California, continuously works to meet users' needs.

We are particularly active in the Inland Empire, with more than 10.7 million square feet of existing space in the market. We currently have a 1,079,236-square-foot logistics building under development at 9801 Alabama Street in Redlands and have land procured and plans for subsequent buildings underway. We also offer infill facilities and currently have an under-construction 290,139-square-foot building at 13344 Main Street in Los Angeles which is a perfect location for close-in access. We continue to look at other locations near Southern California's most populous neighborhoods as well.

If your company is interested in locating your operations in Southern California, contact Duke Realty at www.dukerealty.com/southern-california, or email nancy.shultz@dukerealty.com.

Company Description:

Duke Realty is the leading pure-play, domestic-only logistics real estate company in the U.S. with 156 million SF of space in 20 markets. Duke Realty is traded on the NYSE under the symbol DRE and a member of the S&P 500. Find information on Duke Realty at dukerealty.com, Twitter, LinkedIn, Facebook and YouTube.

Author Description:
Nancy Shultz is Regional Senior Vice President with responsibility for the profitability of its Southern California operations, including the oversight of its existing portfolio of properties and the growth of its asset base through new development and investment opportunities. She also is involved in identifying new land positions and prospects for build-to-suit development. Nancy joined Duke Realty in 2018 and has more than 17 years of industry experience.
For reprint and licensing requests for this article, CLICK HERE.