LABJ Insider
Playing Politics
Monday, August 24, 2020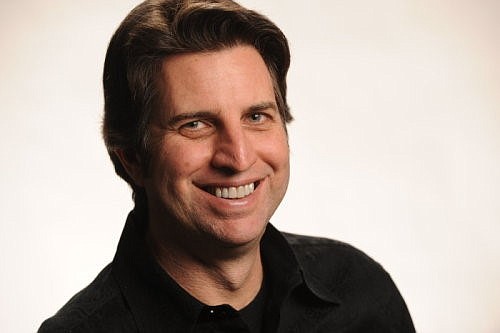 For the time being at least, DLA Piper will have to manage without one of its partners.
Veteran entertainment lawyer Doug Emhoff is taking a leave of absence from the venerable firm because of politics.
Not the internal kind, mind you, but rather the world stage version.
Emhoff, for anybody who might have missed the last few news cycles, has a new role: prospective second gentleman of the United States.
In addition to being a respected media and sports lawyer at DLA Piper, Emhoff also happens to be the husband of Kamala Harris, Joe Biden's barrier-breaking choice for his running mate on the 2020 Democratic ticket.
Emhoff made his presence known on the campaign trail last year by jumping into action to help remove a protester who interrupted Harris during an event. His profile was raised further last week with appearances at the virtual version of the Democratic National Convention.
Being married to a sitting senator, Emhoff is no stranger to Washington life. He already splits time between the nation's capital and DLA offices in Southern and Northern California. Or at least he did until his campaign duties were escalated with Harris' selection.
Depending on what happens in November, Emhoff's bicoastal lifestyle could suddenly tilt heavily to the east.
• • •
In addition to highlighting Emhoff, last week's DNC event touched L.A.'s business community in other ways.
Former Republican candidate for California governor and current Quibi Chief Executive Meg Whitman put in an appearance during the event.
Whitman, one of several high-profile GOP types to jump the fence this year, used her time to take a direct shot at Donald Trump.
Keeping with the nature of her current company, it was a quick bite.
• • •
The convention also gave a big lift to a small business based in L.A.
Boutique jewelry-maker Bychari saw orders start to surge almost as soon as former first lady Michelle Obama wrapped up her well-received address last Monday night.
For her remote speech, Obama wore a gold necklace with the letters V-O-T-E. The piece had been designed by Chari Cuthbert, the owner of Bychari.
The necklace starts at $295 on the Bychari website and, depending on the configuration, goes up in price to $1,260 for a chain featuring the letters in diamonds.
According to the site, each order will take up to four weeks to fill. So, act soon if you're looking wear it while you cast your mail-in ballot or, pandemic permitting, to the polls on Nov. 3.
• • •
A change at the top was announced last week at the Los Angeles Football Club, downtown's Major League Soccer franchise, when Tom Penn stepped down as the team's president.
Penn played a key role at LAFC, building the expansion team into a success on the field and off, including a string of sold-out games that was only interrupted by the league's Covid-19 shutdown.
Penn is leaving to lead Co.Protect, a company he recently founded that makes branded protective masks.
For reprint and licensing requests for this article, CLICK HERE.