Koreatown Developer Jamison Shows No Signs of Slowing
Monday, August 24, 2020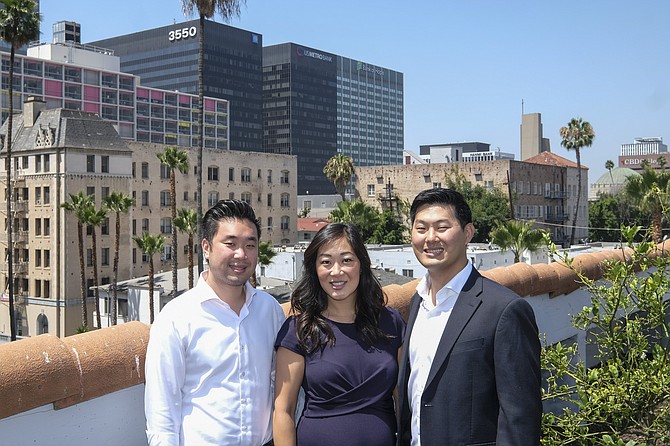 Koreatown-based developer Jamison is having a busy year, even in the face of Covid-19.
The family-owned company has developed 2,000 units and opened 120 units this year. At the start of 2020, Jamison had 3,000 multifamily units under construction.
Its most recent opening was the 120-unit Crosby South project in Koreatown. The company expects to complete another 1,400 units by the end of the year.
Other Jamison projects in the works include recently filed plans for a 262-unit property with nearly 10,000 square feet of retail on the border of Koreatown and Westlake.
Jaime Lee, chief executive of Jamison's leasing and brokerage arm, Jamison Realty Inc., said March and April were slow for leasing, but June and July brought a big increase.
The company's most recent opening, she added, was 30% full in just a few weeks.
"There's still been a great amount of interest," Lee said. "The type of product we are designing is workforce housing. It's not luxury housing. It is geared toward millennials and young professionals."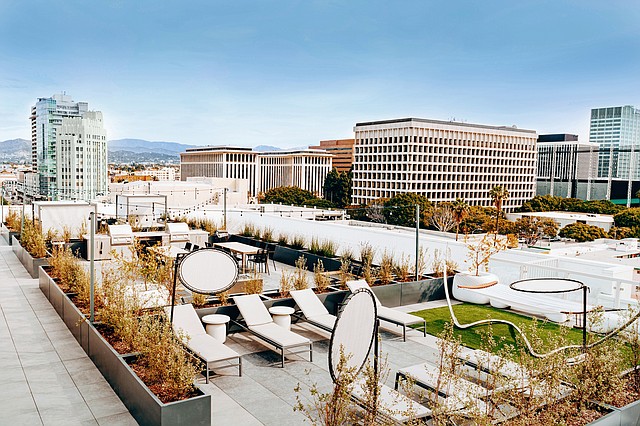 These projects generally have a lot of amenities. Some of the developments opening this year even have workspaces, similar to a business center, which Lee said is appealing to the company's target demographic, especially as people are working from home.
Jamison has made some changes to the projects in light of the pandemic.
"Because of the coronavirus we have started to look at putting up a couple of additional walls," she said. It is also following new guidelines for gyms and pools.
Multifamily properties are expected to fare better than some other property types going forward.
"CBRE foresees the industrial and logistics and multifamily sectors recovering more quickly than other commercial real estate sectors due to underlying demand and demographic trends," Richard Barkham, chief economist and head of Americas research at CBRE Group Inc. said in a statement.
Nationally, the brokerage believes the average rental rate will decline by 8.8% this year but recover in 2021 and 2022.
Retail and office questions
One of the biggest question marks at the moment for Jamison revolves around retail, which is included in many of the company's projects.
"Retail, it really seems like people have just hit pause," Lee said. "We're not seeing a ton of negative movement here, but we are seeing a lot of chains that are looking to wait it out."
Some food operators, she added, are looking to expand, often with a model that's heavy on carryout and requires smaller footprints. Others are looking to shrink their spaces.
Jamison also has substantial office holdings, especially in Koreatown, but it's the company's multifamily portfolio that has grown recently.
"We now have a book of business on the multifamily side that rivals our office portfolio," Lee said.
She added that Jamison was rebalancing its portfolio as "people are not coming into the office as much."
And for tenants, office spaces may change.
"There's this new perspective on how people view office space. What we've heard from tenants and other office users is people still see office as incredibly critical to productivity and the work that they do," Lee added.
She said that people are unlikely to work remotely forever and are de-densifying the office spaces, putting up dividers, increasing fans and outdoor airflow.
Things like upgraded filters and hand sanitizer stations are all also being discussed and implemented.
"It's been an incredibly busy time for us," she said of trying to keep offices safe.
When it comes to leases, the company has yet to see substantial changes, according to Lee, especially in regard to whether tenants are looking to downsize as more people work from home or get more space in order for employees to space out in the office.
CBRE expects negative demand for office space globally this year and anticipates that rents will decline 3% to 6% next year in most markets.
During the second quarter, office spaces in L.A. were 13.3% vacant, up from 12.7% the previous quarter. Asking rents were $4.01 a square foot, down 4 cents from the previous quarter, according to data from Jones Lang LaSalle Inc.
Future plans
"It would be impossible to say that the pandemic doesn't make you pause for a moment," Lee said, but the company is still enthusiastic about developing new properties.
Its multifamily projects take four to five years, including identifying a site, entitling the property, completing the buildout and opening the project.
"Realistically our development pipeline is what it is," Lee said, adding that the company is not killing projects.
"We are moving forward with those buildings with the hope that by the time the construction is completed, we will be in recovery mode," she said.
Lee said Jamison is looking to start five to six projects a year going forward and plans to deliver five to six projects a year.
"We can't deny that there is still an enormous housing crisis in Los Angeles and across California," she said.
And Lee said the company, while still interested in Koreatown, is also developing projects elsewhere.
Additionally, Jamison is working on the company's first solo ground-up project in Hollywood this fall. The developer is also breaking ground on a project on the Westside this year.
In deciding where to do projects, Lee said, the company looks for one specific thing: "Opportunity. L.A. needs housing. It's not specific just to Koreatown."
She added that the company is potentially interested in other assets, as well.
"We do have a lot on our plate ... but we are always open to other opportunities," Lee said.
For reprint and licensing requests for this article, CLICK HERE.