Executive Education: Does Executive Education Provide Return on Investment for Employers?
Custom Content by the Los Angeles Business Journal
Monday, August 17, 2020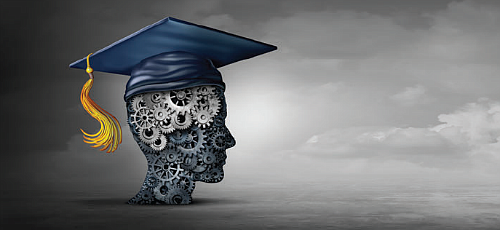 Measuring the return on investment for big-ticket purchases has been and always will be important to efficient organizations, but in the wake of the recession, hunkered-down companies have become that much more insistent that dollars be wisely spent. While skills-based training benefits can be tracked and measured, quantifying the return on big-picture, strategic learning is as challenging as ever. Executive education is about learning new tools, frameworks, ways to think about business and the global economy. That's not something you can test at the end of a chapter.
Even if one suspects that a program may have helped ready a senior executive for the next big task, it's nearly impossible to trace a direct line. When CEOs look at ROI of executive education, it is probably best to use the analogy of the strategic radar screen. Every CEO has a list of big, strategic issues and challenges he or she would like to tackle in the next three, six or eighteen months. When the CEO sends someone for training, he or she is looking for the school to help ready that person to address a particular issue on the radar screen. So the question is, three months later, six months later, is it clear that the employee was prepared to deal with that issue or not?"
Increasingly, companies that send executives to open-enrollment programs are sending them with very specific goals, challenges they are expected to solve while they're away. In the past it was: "Broaden their perspectives, give them new knowledge, best practices, tools to use in the field." Now it's much more: "Do all that, but also get something done while you're here that's going to impact our P&L or our bottom line this fiscal year."
Executives arrive at education programs with several significant business challenges their companies need to address. When they leave, they are expected to bring back keen insights, new thought leadership and, most importantly, solutions to those problems. For open enrollment, the more focused the company's objectives for the executive, the easier it is to measure results. In custom corporate programs, metrics for evaluating return can be embedded upfront.
One area in which companies have had a relatively easy time justifying education spend is in succession planning, whether it's preparing a candidate for the CEO office or readying a middle manager for a C-suite role.
Regardless of what industry a company is in, however, when an employee returns to an organization after being sent to learn a set of skills, the company benefits from that employee's enhanced knowledge as well as the morale boost and gratitude an employee has after participating in such as course.
For reprint and licensing requests for this article, CLICK HERE.