LaVerne Apartment Complex Sells for Record Price
Monday, August 10, 2020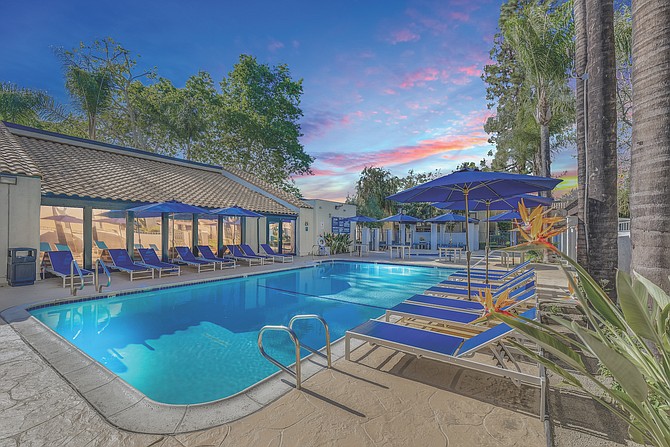 A multifamily property in La Verne has sold for nearly $50 million, a record price for the area.
The 147-unit property, dubbed the Amber Ridge Apartments, is located at 2421 Foothill Blvd.
Mogharebi Group's Alex Mogharebi and Otto Ozen represented the seller, a private investment group. The buyer was Silver Star Real Estate and Harbor Group International, records show.
The property, which attracted multiple offers, was 94.5% leased at the time of the sale, according to CoStar Group Inc.
"Amber Ridge is located near University of La Verne and the prestigious Claremont Colleges, a top-ranked regional college in the U.S. The property has been well maintained under the same ownership for over 30 years, which offered proven repositioning upside," Ozen said in a statement.
"As a result, there was a high level of interested buyers for this asset. Through our proprietary 1031 exchange platform that includes a robust network of private, high-net-worth and exchange buyers, we were able to drive the value and successfully close over 98% of the asking price," he added.
The Amber Ridge Apartments were built in 1973 and expanded in 2006. It is made up of 25 buildings on 9.63 acres.
The community has a pool, clubhouse, outdoor entertainment area, fitness center and a pet grooming salon.
Silver Star Real Estate was given a $30.6 million loan to acquire the property, according to Jones Lang LaSalle Inc.
The brokerage's Greg Brown, Nicolas Lench and Charlie Vorsheck secured the 10-year, floating-rate loan through Federal Home Loan Mortgage Corp., also known as Freddie Mac.
"We were pleased to deliver our client with excellent rate and terms while working through the closing of this loan during the peak of the Covid-19 pandemic," Brown said in a statement. "The attractive loan terms will allow them to execute their business plan and drive their returns."
Amber Ridge Apartments' sale price of $49.7 million, or $338,095 per unit, is a record for the area, according to CoStar data.
In the second quarter of the year, the average asking rent in La Verne was $1,817 per unit, up 3.6% over the previous year, and the vacancy rate in the city was 5.6%, according to CoStar.
For reprint and licensing requests for this article, CLICK HERE.