Black Business Matters: Health Equity Matters
Custom Content by the Los Angeles Business Journal
Monday, August 3, 2020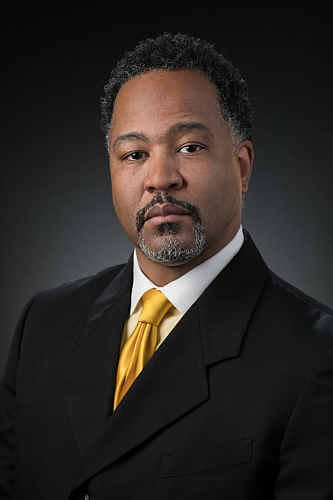 Many of us, who care deeply about health equity, are struggling to re-attain our "balance." We continue to reel, as the acute, formidable challenges of the Coronavirus Disease 2019 (COVID-19) demand considerable new attention and resources, and as chronic, pervasive problems linked to inequality, injustice, and violence require unprecedented levels of concentration and energy. Many are drawing on their reserves to give COVID-19 its just due, while still pursuing change in health inequities far predating the emergence of COVID-19 as a major public health threat. Mightily, simultaneously grappling with a pandemic, while confronting endemic socioenvironmental and systemic conditions linked to the "outbreaks" of discrimination and disproportionate impacts, that have rightfully dominated our attention as of late.
Though we work at distinct levels, in various places, and in different settings, we all are feeling the weight of both longstanding and emergent health inequities. Understandably, we might be tempted to surrender to anger, frustration, or dismay, angst, fatigue, or despair. It may seem as if we labor on a task that will never be complete. However, we must together, in and amongst each other, find the strength and resolve, to carry on. For now is the time where our purpose, passion, and perspective, and our collective capital, capabilities, and reach must be more present and made more potent. Because the threat to who and all we value is, perhaps, the greatest faced ever. We must redouble our efforts to end the kinds of injustice and intolerance that systematically undermine the physical, social, and emotional health of racial and ethnic minorities and other groups, such as those demonstrated by the tragic and senseless killings of people of color that have gripped our nation over the past few weeks. And we must intensify our attempts to render disproportionate impacts on communities of color, such as those linked to COVID-19, non-existent.
This release of the Health Equity Matters Newsletter supplies information and resources to support extension of our diverse, shared efforts to advance health equity during and after the era of COVID-19. As a first example, the content on "COVID-19 in Racial and Ethnic Minority Groups" and on "HHS Initiatives to Address the Disparate Impact of COVID-19 on African Americans and Other Racial and Ethnic Minorities" enable us to actively track COVID-19 trends, to monitor differences in its implications for diverse populations, and to examine how and what steps the U.S. Department of Health and Human Services has taken to address noted disparate impacts. This furthers understanding of the breadth and depth of challenges towards which our energies must be directed to prevent a deepening of disparity and to prevent movement of the goal of health equity further from our grasp.
The "Interim Guidance for Communities of Faith During COVID-19" (available at cdc.gov) enables us to promote participation in the social spaces that matter most to us. Participation in ways that allow us to enjoy the benefits of fellowship and affiliation while minimizing health risks, given what we know about the ways COVID-19 is transmitted. Renewing access to institutions that are not only contexts of collective worship but are also key organizational partners in addressing health disparities and in supplying social support and capital to uplift communities.
Content such as "Physical Inactivity is More Common Among Racial and Ethnic Minorities in Most States" (available at cdc.gov) affords an opportunity to consider why we continue to see racial/ethnic differences in health indicators such as physical activity. The content invites us to think not only about access to amenities such as safe, quality parks, trails, and recreation centers and how physical activity differences may reflect differences in the overall resources of the neighborhoods where diverse populations live. It should also prompt us to consider how the character of social determinants such as work influence opportunities to be physically active. For example, the number and types of jobs typically held, the nature of employment, and associated working conditions may differ meaningfully by both race/ethnicity and area of residence in the United States. Differences in these characteristics may determine whether and to what extent physical activity is possible and for whom. Considering such other influences and relationships helps us appreciate the wider set of social factors requiring attention to change critical health domains such as physical activity.
As a last note, the need for strong health equity champions is greater than ever. Dr. Judith "Judy" Monroe is a wonderful example of what being a health equity champion can entail. Dr. Monroe has been a strong, reliable partner who has stressed the importance of addressing social determinants of health. She championed and brokered CDC's consideration of options for supporting state, tribal, local, and territorial public health agencies in targeting social determinants of health for years. Dr. Monroe helped clarify avenues 1) for identifying, collecting, and monitoring health equity, social determinants of health, and their associations, and 2) for integrating competencies for addressing health equity via the social determinants of health into workforce development processes.
Who we are, what we do uniquely, and who we serve are now more critical than ever to bear in our eyes, minds, and hearts. Through focusing intently on our charge, we can achieve a new "balance" and continuously and successfully adapt in our dynamic environments. Our continued commitment, labor, and health equity anchored praxis, despite the monstrous challenges we face, are paramount. We thank each health equity champion for their every contribution towards closing health gaps and equalizing opportunities to be healthy.
Jeffrey E. Hall PhD., MA. MSPH, CPH is Deputy Director, Office of Minority Health and Health Equity (OMHHE). He also serves as Chief, Minority Health and Health Equity (MHHE) Activity Centers for Disease Control & Prevention (CDC).
For reprint and licensing requests for this article, CLICK HERE.