Orthopedic and Sports Medicine Focus: Comprehensive Orthopedic & Sports Medicine Care in the San Gabriel Valley
Custom Content by the Los Angeles Business Journal
Monday, April 20, 2020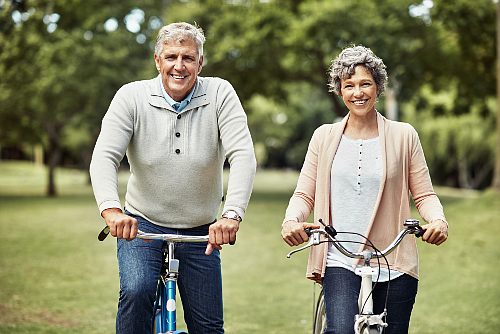 For those who lead an active lifestyle, an injury can be more than just a painful reminder of how aging affects everyday life. When it comes to getting hurt with a strain, tear, fracture or break, having a caring, highly skilled specialist means receiving the best care possible and recovering faster. The orthopedic specialists at Emanate Health Medical Group are dedicated to helping you get back to normal so you can enjoy your life to the fullest.
"When it comes to orthopedic or sport-related injuries, seeing a physician who specializes in the area of injury, leads to better outcomes for patients," said Dr. Jacqueline Bracy, President of Emanate Health Medical Group. "Fellowships in focused sub-specialties allows physicians and surgeons to become experts in their field and gives patients peace of mind that their doctor is well-versed in the care they need."
Emanate Health Medical Group aims to provide specialized, compassionate care with a patient-first philosophy. Through advances in science and technology, Emanate Health Medical Group, with today's leading orthopedics and sports medicine specialists and surgeons, are vested in helping patients get better and get moving.
The medical group is comprised of orthopedic and sports medicine physicians who focus on caring for and operating on hand, shoulder and elbow, foot and ankle, spine, and total hip and joint revision and reconstruction. Emanate Health Medical Group also has physicians who specialize in non-operative sports medicine and ultrasound-guided injections.
These specially trained physicians and surgeons use the most advanced technology available to diagnose and treat injuries and perform arthroscopy as well as minimally invasive joint reconstruction and joint replacement surgery:
• Joint Care and Replacement; Thomas O. Bryan, MD
• Total Hip and Joint Revision & Reconstruction; Humberto A. Galleno, MD
• Shoulder and Elbow Care & Surgery; Gregory V. Gomez, MD
• Non-Operative Sports Medicine & Ultrasound-Guided Injections; Ahmed Khan, MD
• Foot and Ankle Care & Surgery; Carlos M. Lugo, MD
• Spine Care & Surgery; Vic A. Osborne, MD, FAAOS
• Joint Care and Replacement; Ankur D. Patel, MD
• Podiatry; Anna Maria M. Tan, DPM
• Hand and Shoulder Care & Surgery; Kee P. Wong, MD
• Sports Medicine Care & Surgery; Michael Yeranosian, MD
The Emanate Health Medical Group has four convenient orthopedic care locations: Covina, West Covina, Glendora and Chino. Patients also have easy access to Emanate Health hospitals at Inter-Community Hospital, Queen of the Valley Hospital, and Foothill Presbyterian Hospital as well as Emanate Health Imaging and the Emanate Health Ferguson Outpatient Surgery Center.
In addition to orthopedics and sports medicine, Emanate Health Medical Group offers comprehensive care services in family medicine, pediatrics, obstetrics & gynecology, neurology and cardiology, with locations throughout the San Gabriel Valley.
Whether you're looking for a new primary care doctor or need to find an orthopedic surgeon, Emanate Health Medical Group has experts who are dedicated to keeping you healthy and active.
Emanate Health Medical Group is an independent medical group affiliated with Emanate Health. Emanate Health, formerly Citrus Valley Health Partners, is the largest health care system in the San Gabriel Valley. The health system includes Inter-Community Hospital in Covina, Queen of the Valley Hospital in West Covina, Foothill Presbyterian Hospital in Glendora and Emanate Health Hospice and Home Care in West Covina. Learn more about Emanate Health Medical Group by visiting emanatehealthmedicalgroup.com.
For reprint and licensing requests for this article, CLICK HERE.