Guess Enacts Severe Cuts
Retailer rolls out staff furloughs, store closures
Monday, April 20, 2020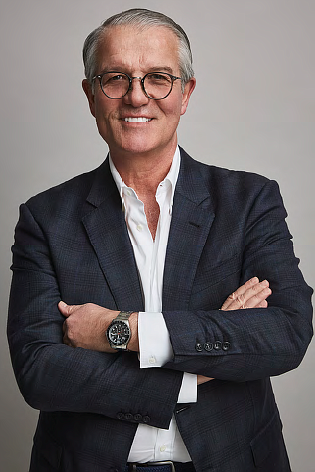 Guess Inc. is implementing several measures to help mitigate the impact of the Covid-19 pandemic.
In addition to shuttering more than 493 company-owned and licensed stores in the United States and Canada, the downtown-based retailer on April 2 furloughed all of its store associates, most of the workers at its distribution centers and about 50% of its corporate staff, the company said in a statement.
Chief Executive Carlos Alberini and Chief Creative Officer Paul Marciano will take 70% pay cuts, which amount to $840,000 and $665,000, respectively. Salary reductions will affect all management levels and start at 15% while annual merit increases will be postponed.
Guess also said it is "substantially" reducing expenses, including store occupancy costs, capital expenditures and inventory purchases, and the company is looking to maximize participation in "all eligible government or other initiatives available to businesses or employees impacted by the Covid-19 pandemic."
"These are some of the most difficult decisions our company has had to make in our entire four-decade history," Alberini said in the statement. "And while many of these decisions have proven very challenging, by far the hardest one is the decision to furlough our associates. We will make every effort to bring our team members back to their jobs as soon as we possibly can."
Guess, founded in 1981, operates 1,169 retail stores in the Americas, Europe and Asia while its partners and distributors run an additional 560 retail stores worldwide.
The retailer posted $2.68 billion in revenue during its fiscal 2020 that ended Feb. 1, a 3% year-over-year increase, but has seen a 50% plunge in market value to $531 million since the Covid-19 outbreak reached North America in February.
Store closures in the United States and Canada follow similar shutdowns in a number of European countries. Most Guess-operated stores in Asia have reopened, although to significantly lower traffic, according to documents the company filed with the Securities and Exchange Commission.

The retailer's ecommerce sites remain open in all regions.
For reprint and licensing requests for this article, CLICK HERE.