Taking Off Again
Once dependent on aerospace, El Segundo has diversified and thrived
Monday, April 13, 2020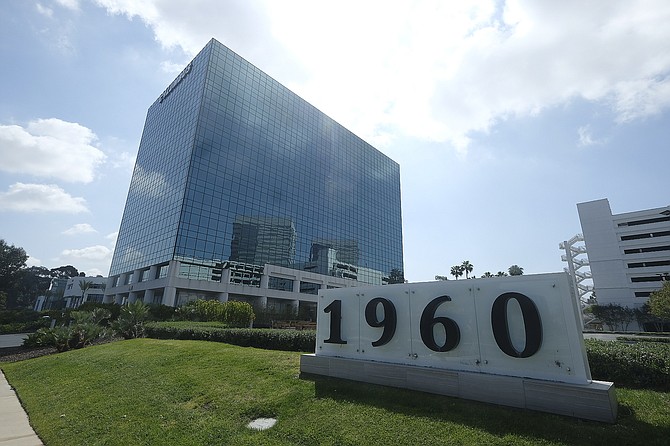 Office stock in El Segundo — best known as an aerospace hub and for its Chevron refinery — is surging. While aerospace and the refinery remain major parts of the city's economy, other industries are moving into the area.
That means office space is in high demand in the 5.5-square-mile city, which is bordered by the Pacific Ocean, Los Angeles International Airport to the north and Manhattan Beach to the south.
During the first quarter, the asking rate for Class A office space in El Segundo was $4.47 a square foot, up 43 cents in a year, according to data from Jones Lang LaSalle Inc. And investors have taken note. "We've had a really great run at it lately," said Collin Komae, a partner at Artisan Realty Advisors. "We've partnered with Starwood Capital Group on all of our El Segundo buys. El Segundo is great for a lot of reasons. It's a very business-friendly city to work in, there's a lot of Fortune 500 companies based in El Segundo, a lot of aerospace, and most of the land area of the city itself is dedicated to commercial uses."
Artisan Realty Advisors and Starwood Capital Group closed on a 12-story office building, parking structure and surface parking lot at 1960 E. Grand Ave. in February. The two companies purchased the property for $133 million from Brookfield Properties.
The two companies already owned two other properties in El Segundo — the 1.6-million-square-foot PCT building and the 490,000-square-foot Continental and Grand.
"El Segundo has been a great outlet market for West L.A.," said Kevin Shannon, co-head of capital markets at Newmark Knight Frank.
"It's got a lot going for it," he added. "It's a coastal climate. You've also got great transportation with the 105 (freeway) … and the 405 (freeway) and access to the major thoroughfares. And the light rail is becoming more and more important. And it has great taxes."
With all those benefits, Shannon said, there's one more key factor that makes the city appealing to businesses.
"El Segundo is still far less expensive than the other Westside markets, which is another reason for the attraction," he said. "It's cheaper than Playa Vista and Santa Monica and Culver City. It's a cost-effective product but has the same vibe and energy and better amenities than most of the West L.A. markets."
Beyond aerospace
El Segundo has long been the center of aerospace.
"The defense and aerospace industry grew up in El Segundo," CBRE Group Inc. Senior Vice President Bob Healey said.
Aerospace companies with a large presence in the area include Raytheon Technologies Corp., Northrop Grumman Corp. and Boeing Co.
Several buildings owned or leased by those companies — or in Raytheon's case, excess land at one of its facilities — have sold in recent years.
"That sector took a major hit in the '80s and then again a big downsizing in the '90s at the conclusion of the Cold War," said Alex Rose, senior vice president at Continental Development Corp. "We saw a transformation of the business sectors represented."
Continental Development Corp. is headquartered in El Segundo and runs a large number of buildings in the area.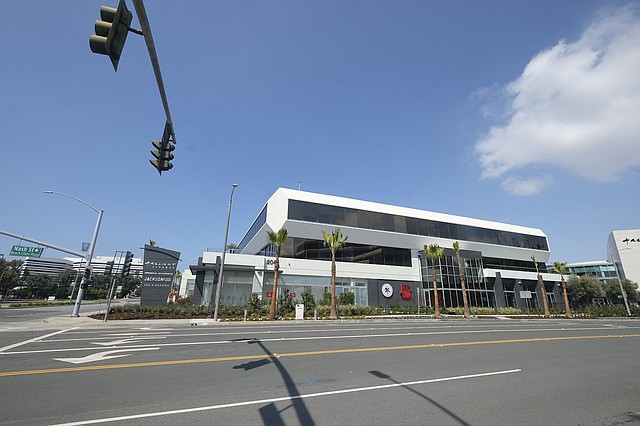 "Aerospace and defense have come back. They've always been there, but they'd been a little bit quiet. In the last 12 months, we saw a lot of aerospace and defense offices being completed," Healey said, adding that there have also been "many tech companies and other types of companies that have followed."
Developers are finding the tenant diversity attractive. It now includes tech companies, brokerages, advertising agencies, cosmetics businesses and media.
Noteworthy tenants include the Los Angeles Times, which left its longtime downtown headquarters and moved to the area in 2018 after the company was acquired by entrepreneur Patrick Soon-Shiong. The Times' office is adjacent to some of Soon-Shiong's other businesses that are situated on properties he owns.
"For a long time, you had the market dominated by aerospace and defense companies," Komae said. "In the past five years, you've seen a more balanced economy with advertising, entertainment and media. And landlords are stepping up to provide high-quality space. Prior owners got hammered in the last downturn with defense money drying up."
Companies like Artisan have invested in making their buildings appealing to new businesses.
"New money, like ourselves, has come in and injected value-adding capital," Komae said.
Property conversions
Some former aerospace manufacturing buildings and warehouses are being converted to creative office space in an effort to appeal to an even wider tenant base.
One of the most ambitious projects is 888 N. Douglas St., a former Northrop manufacturing and warehouse complex that Hackman Capital Partners is converting to creative office space.
The 30-acre site is slated to have four buildings and a campus-style environment that can house multiple tenants or one large company. It is expected to be finished by the end of the year.
"We do a lot of creative office conversions and there's still some really excellent, interesting buildings in El Segundo — old industrial buildings ripe for conversion," said Mike Racine, a senior vice president at Hackman.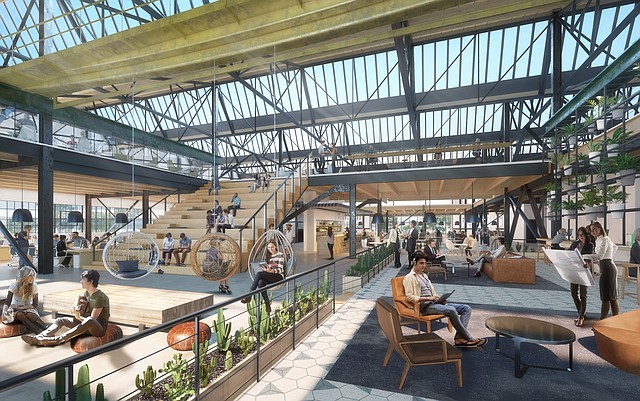 Racine added that the high ceilings and large floor plates are "attributes that tenants are looking for but are prohibitively expensive to build today. And that's still available in El Segundo."
Komae called much of the office building in El Segundo "'80s vintage. At the time when those buildings were built, they filled the needs of the market. Today, the needs have changed."
In a further effort to be competitive, Artisan Realty is refreshing dated buildings. Its recent acquisition at 1960 E. Grand Ave. will have more creative, modern, move-in-ready space for tenants looking to occupy space quickly. The company is also planning to entitle and build 100,000 additional square feet of office space on the land.
Continental Development Corp. has owned buildings in the area for decades. Rose said a lot of those properties were once geared toward larger users.
He has since had to convert many to house smaller tenants as well. One of the company's properties, a 1980s office tower, used to have two tenants. It now has 200.
A few years ago, the company started working on creative office space.
"We took some of those original buildings, many of which had gone vacant for quite some time, and we were able to convert those into creative office space and demand some of the highest rents in the market," Rose said.
El Segundo-based Griffin Capital Co. is also updating properties.
The company closed on two parcels of land at Grand Avenue and Kansas Street in late 2019. It plans to develop two new buildings and redevelop two that are already there. Griffin Capital Chief Executive Kevin
Shields said the buildings had been "effectively vacant for several years."
The project, Shields said, would cost about $180 million.
"We're doing this to build a property that is going to have enough critical mass and space where we can attract large tenants," he added.
Shannon said that buildings being repurposed "helps improve the perception of the market," bringing in even more investors.
A lot of these conversions lend themselves to large floor plates, which is in short supply around L.A., according to brokers.
"El Segundo has product that allows for larger-plate tenants," Shannon said. "It has big blocks of continuous space, which is hard in a lot of the other West L.A. submarkets."
Healey agreed that the market had larger spaces to offer and has "seen companies gravitate toward those large floor plates."
There is now 10 million square feet of office space in the city and 756,000 square feet under construction, according to JLL data.
Market Toppers: El Segundo's Largest Recent Office Deals by Price
| Rank | Address | Buyers | Sellers | Purchase Price | Notable |
| --- | --- | --- | --- | --- | --- |
| 1 | 777 Aviation Blvd. | Ocean West Capital Partners, Lionstone Investments | Westbrook Partners, Embarcadero Capital Partners | $170 million | The building is rougly 318,000 sq. ft. |
| 2 | 101 Continental Blvd. | TA Realty | Vereit Inc. | $138.5 million | Prior to the sale, tenant Northrop Grumman Corp. announced plans to leave the building. |
| 3 | 1960 E. Grand Ave. | Starwood Capital Group, Artisan Realty Advisors | Brookfield Propert Group | $133 million | The 12-story building, parking structure and parking lot will undergo an expansive redevelopment. |
| 4 | 101 Pacific Coast Highway | Nuveen Real Estate, Graymark Capital | AEW Capital Management, North Sea Capital Advisors | $97.2 million | The building is more than 200,000 sq. ft. |
| 5 | 2160 Grand Ave. | SteelWave Inc. | Griffin Capital Essential Asset REIT Inc. | $63.5 million | The building will likely undergo substantial renovations. |
| 6 | 650 and 700 Pacific Coast Highway | Vella Group | A private family | $50.8 million | The building is leased to Boeing Co. until the end of the year. |
Prime location
The city's location is a big part of its appeal. "El Segundo is a beach community, and they are not making more beach," Racine said. "When Playa Vista came together out of the last downturn, it really put El Segundo on the map as well."
Its proximity to Silicon Beach, LAX, freeways and light rail, as well as its rent prices, which are lower than those on the Westside, have made it desirable.
"You've got this more fluid community, and the whole South Bay market starts to feel a lot closer to the West of L.A.," Racine added.
Healey said some of the appeal is El Segundo's proximity to executive housing in beach cities as well as more affordable housing nearby, making it easier to attract talent.
"It's a lower-cost alternative to Culver City and Playa Vista and Santa Monica, and it allows those companies to recruit from a larger labor pool that can afford housing," he said.
Komae said proximity to LAX makes the area desirable for tenants with travel-heavy business models.
Looking forward
Despite Covid-19 shaking up the market, investors and experts alike agree that El Segundo will still be in high demand.
"As much as rents and property values have risen dramatically over the last two and a half years, it's still a great value in our minds relative to other desirable markets in L.A.," Komae said.
Prices are much lower than the $1,200per-square-foot price tag in some buildings in Santa Monica and Playa Vista, he said.
"On the value-add deals we are seeing, we are going to continue to see appreciation on per-square-foot prices and retail rates," Shannon said. "El Segundo just blew past $4 (per square foot rental prices) and is pushing past $5, and you are also going to see sale prices in the $700- to $800-a-square-foot price range."
Hackman's Racine said his company was interested in El Segundo and the portion of Manhattan Beach along El Segundo's border.
"We've seen rent growth close to 30% in the last 18 months in this marketplace. It is definitely heading in the right direction, and we are trying to find other assets to expand our holdings," he said.
"It's the next big up-and-coming market," Racine added. "We wouldn't be buying there if we didn't believe in it."
Shields agreed.
"El Segundo is a community on the verge of really accelerating," he said. "Demand is flowing down from the Westside."
Shields lives in nearby Manhattan Beach and has purchased single-family homes in El Segundo to rent.
"The drivers are all very healthy in El Segundo, and you can purchase at a fraction of some of these other primary markets and still be able to hit your targeted returns below replacement costs today. That makes us feel still very bullish in the market as a whole," Komae said.
Keep Reading: Real Estate Quarterly Special Report — Q1 2020
For reprint and licensing requests for this article, CLICK HERE.