Quibi Rolls Out With Mixed Results
CEO Whitman 'excited' by launch
Monday, April 13, 2020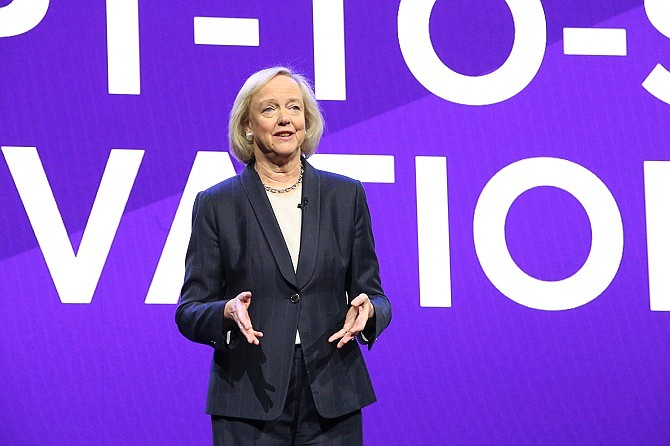 The much-hyped launch of short-form streaming startup Quibi was either a smashing success or a comparative disappointment. Quibi, the brainchild of DreamWorks Animation founder Jeffrey Katzenberg, made its debut April 6 with 300,000 downloads in the United States and Canada, according to San Francisco-based Sensor Tower Inc., which provides marketing analysis of mobile apps. Another Bay Area analytics firm, App Annie Inc., reported that Quibi launched with 700,000 downloads for iOS and Android devices in the U.S. App Annie called Quibi the nation's most downloaded app that day.
The conflicting numbers were reported in Variety and the Los Angeles Times, respectively.
Some Quibi watchers saw the numbers as a big win. Variety, however, noted that the 300,000 represented only 7.5% of the 4 million first-day installations generated by Disney Plus, which launched across multiple platforms on Nov. 12.
Disney chose Quibi's launch week to announce that Disney Plus had passed 50 million subscribers.
Variety, which called Quibi's debut "tepid," also quoted data from social media analytics firm ListenFirst Media comparing first-day tweets. Quibi was the subject of 46,554 Twitter posts on April 6, according to ListenFirst Media. Apple TV Plus got 8.6 times more tweets on its Nov. 1 launch date and Disney Plus saw 23 times more tweets on its first day.
Quibi Chief Executive Meg Whitman declined to discuss download reports, saying the company would not comment until after Quibi's 90-day free trial period, which the company decided to offer in light of the coronavirus situation.
However, Whitman said Quibi is "super excited" by its first day and added that the response exceeded company expectations.
Whitman did not hesitate to cite a different set of statistics for Quibi's first day: "We were No. 3 in the Apple App store, only behind TikTok and Zoom," she said. "And we were No. 2 in the entertainment category, only behind TikTok and ahead of Netflix and Disney Plus."
She called Quibi's social media response "80% positive."
"We're interested in downloads, but we're more interested in trials," Whitman said. "Someone can download the app but not make it all the way through the registration process to actually get to the app itself. We are very focused on that."
Whitman said the company's own first-day data indicated app users are sampling Quibi's various categories, including movies, unscripted and documentary series, and the "Daily Essentials" news shows, which are currently being produced remotely at the anchors' homes.
Whitman also said Quibi may eventually make its programming available for consumption on TVs and laptops but for the moment wants to stay in its lane as a mobile-only app. "I'm a big believer in focus (for) startups," she said. "We can do three things really well instead of trying to solve world hunger."
Right now, Whitman said movie installments and other programs are being presented one daily episode at a time on weekdays. A user may watch as many episodes as have been presented as of a certain day. Eventually users will be able binge an entire movie or series when it becomes part of the Quibi library.
She said that for now Quibi wants to preserve the "water cooler effect" of showing daily episodes, but added, "We are going to listen very carefully to our audience. If we decided to drop (all chapters) of a movie, we can do that."
Jon Niermann, co-founder and chief executive of Burbank-based Loop Media Inc., which operates an online library of premium-quality short-form music video content, called Quibi's reported download numbers a "great first day."
Niermann takes a wait-and-see approach as to whether Quibi's touted Hollywood-quality productions will attract the millennial audience "The good thing about this medium," he said, "is it (allows for) trial and error. You can modify."
For reprint and licensing requests for this article, CLICK HERE.