LABJ Insider
Behind the Masks
Monday, April 13, 2020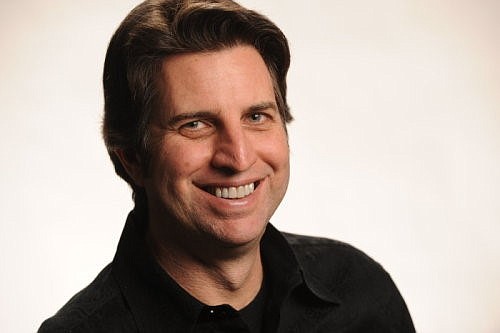 A necessary part of the current reality in Los Angeles and elsewhere is the reliance on face masks beyond the health care sector. For the handful of us who need to venture out during this critical "safer at home" period, the prevalence of these masks is both jarring and comforting.
While some of these coverings are of the homemade variety, many are coming from highly skilled manufacturers who are turning their factories and facilities into emergency medical supply workshops.
On this week's cover, reporter Mediha DiMartino takes an insightful look at how some of these companies — including Ortho Mattress Inc., fashion house Reformation Inc. and Barbie-maker Mattel Inc. — have adjusted on the fly to help save lives while sustaining their businesses.
In a similar vein, reporter Howard Fine offers up a story on this week's front page about the zero-to-60 rise of telehealth — video connections that allow doctors and patients and others in the medical community to communicate, diagnose and dispense needed guidance.
Not surprisingly, a sizeable number of the companies leading the charge are based in L.A., including Cloudbreak Health, Catasys Inc. and Heal Inc.
Both features offer multiple examples of what happens when creativity and determination stare down adversity, providing valuable and affirming lessons for all.
The cuts keep coming in terms of jobs (last week brought another huge unemployment filing), the arts (the L.A. Philharmonic canceled the remainder of its Disney Hall concert series) and sporting events (the Los Angeles Dodgers were just named baseball's second most valuable franchise by Forbes, but have no idea when the stadium will next be filled with fans).
Fortunately, the ranks of those who are giving back also keeps rising. The Academy of Motion Picture Arts and Sciences recently vowed to donate $6 million to help industry workers affected by the virus.
And the Petersen Automotive Museum, although closed temporarily, has pledged to pay its staff their usual salaries and wages. The Wilshire Boulevard fixture, which attracts 400,000 visitors annually, is using this time to dial up its digital presence. So, log on and show your support.
During this uncertain time, we want to hear from you. Tell us how your business is adapting and evolving. Tell us how your teams are connecting or how your employees are being supported. Or tell us where you're finding inspiration and ideas. Send me your thoughts, notes, quotes and comments to me at srobson@labusinessjournal.com.
For reprint and licensing requests for this article, CLICK HERE.