2019 CFO Awards: Public Company CFO - Finalists
Custom Content by the Los Angeles Business Journal
Monday, September 30, 2019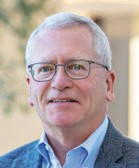 GEORGE BALL
Parsons Corporation
Acertified public accountant who holds a Bachelor of Science degree in accounting from Drexel University in Philadelphia, George L. Ball was appointed Parsons Corporation's Chief Financial Officer in May of 2008. Ball joined the company in 1995 and served in a variety of senior financial and operations management positions prior to his appointment as CFO. Ball has more than 36 years of experience in finance, accounting and management roles with both public and private companies.
Ball had more challenges thrown his way, just in the last 12 months, than many CFOs face in multiple years. He successfully worked through the integration of new businesses that were transformative to the company, and he led the IPO efforts that were a milestone in the company's 75-year history. These alone would have been significant accomplishments before considering the company's relocation, the implementation of two major accounting standards and overseeing significant margin expansion across the business compared to prior periods.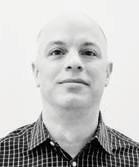 Bob Maloney
Deutsch LA
Bob Maloney serves as Deutsch LA's EVP, Chief Financial Officer, bringing more than 25 years of finance and operations experience to the marketing communications industry. At Deutsch LA, Maloney leads the agency's financial and operational infrastructure, working hand in hand with CEO Mike Sheldon and the executive leadership team. In the last year alone, Maloney has played an integral role in bringing the revenue of 19 new clients to the agency and he personally led the 18-month, multi million-dollar build out of the agency's 48,000 square foot full-service production facility, Steelhead.

What differentiates Maloney from other CFOs is his forward-thinking approach and his constant drive to innovate the business model to future-proof Deutsch's position and offering in the marketplace. The advertising industry has faced headwinds that have put many agencies in a tough position and Maloney has pushed Deutsch's Los Angeles office to take strategic risks but make smart bets that have led to year-over-year success.
For reprint and licensing requests for this article, CLICK HERE.