2019 CFO Awards: Private Medium Company CFO - Finalists
Custom Content by the Los Angeles Business Journal
Monday, September 30, 2019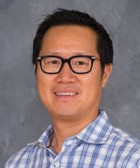 ERIC CHAN
LA Clippers
Los Angeles Clippers Chief Financial Officer Eric Chan is responsible for leading the organization's financial operations including establishing and implementing long-range financial strategy, policies and goals and leading financial project management for all Clippers operations.
In just one year with the Clippers, Chan has made a tremendous impact on the organization, from creating better processes to increasing profit. Chan's leadership has provided his department, as well as the organization as a whole, the opportunity to grow and to continue to become a best-in-class business. Chan's ability to identify areas of growth for the organization enabled him to implement KPI-tracking dashboards to create greater visibility and transparency for performance across all segments of the Clippers organization, as well as to hold teams more accountable for actions and results. Chan also found ways to create better productivity management that resulted in a growth of overall revenue from the year prior, while beating revenue projections by 10%.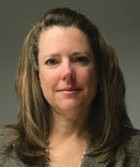 LAURIE LAWHORNE
Mendocino Farms Sandwich Market
Laurie Lawhorne is a strategic and results-oriented finance executive with expertise in operational and international finance across publicly traded and private equity-backed companies. An analytical and hardworking producer and team player, she fosters an atmosphere of integrity, respect, collaboration and transparency.
Since joining Mendocino Farms in April 2018, Lawhorne has made significant contributions to the rapid growth of a premium fast casual pioneer brand. For example, she has successfully led a round of debt and equity financing above target, gaining the confidence of credit and equity partners raising money to help fund significant double digit growth. She also drove unit growth by 80% over the first 18 months and worked cross-functionally with operations to provide more robust reporting tools, helping operators manage the business from a labor and inventory perspective to improve store level margins. She also has implemented the company's inventory and food cost management, improving food cost by 200 bps.
For reprint and licensing requests for this article, CLICK HERE.