2019 CFO Awards: Private Large Company CFO - Finalists
Custom Content by the Los Angeles Business Journal
Monday, September 30, 2019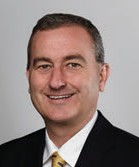 STEPHEN HOWE
The Wonderful Company, LLC
Steve Howe has played a critical role in The Wonderful Company's rapid growth. Since his arrival, the company's revenues and EBITDA have doubled, with Howe effectively leading a number of essential corporate functions. What truly sets him apart, however, is not just his exemplary performance as CFO – it is his positive impact on The Wonderful Company's culture.
Howe has been a leader in transforming how Wonderful employees learn, develop, and operate on a daily basis. He spearheaded the creation of the Wonderful Leadership Academy, which offers classes to both emerging and senior leaders across the organization. The program has strengthened the company's leadership pipeline, while giving employees an opportunity to learn valuable skills that will help them advance in their careers. He is also the executive sponsor of the company's Lean implementation initiative, WOW (or War on Waste), which emphasizes continuous improvement and people development.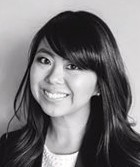 YUNAH LEE
GOAT Group, Inc.
An experienced finance professional turned entrepreneur, Yunah Lee is currently the CFO of GOAT Group, the world's largest and most trusted marketplace to buy and sell authentic sneakers. GOAT Group was founded in 2015 and has raised $200 million in venture capital, growing the business to over 12 million users and 600 employees around the world. In her role, Lee manages all of GOAT Group's corporate functions including finance, accounting, legal, tax, human resources, real estate, and security.
With more than 15 years of professional finance and business experience, Lee has overseen the tremendous growth of GOAT Group. Under the direct leadership and guidance of Lee, GOAT Group has grown from 25 to 600 employees worldwide and has seen revenue increase 2400%. She has had a direct hand in building the company and has been a strategic, guiding force in company acquisitions and investment rounds.
For reprint and licensing requests for this article, CLICK HERE.