2019 CFO Awards: Nonprofit CFO - Finalists
Custom Content by the Los Angeles Business Journal
Monday, September 30, 2019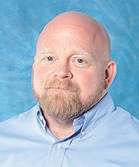 LYLE HONIG
AIDS Healthcare Foundation
Lyle Honig was first introduced to AIDS Healthcare Foundation by way of his consulting background with Arthur Andersen's Los Angeles office. From there, he steadily climbed the ranks to his current role of Chief Financial Officer. He has now been with the global nonprofit organization for over 17 years.
Honig is responsible for day-to-day management of AHF's finance and accounting functions, including reporting, planning and analysis. He is involved in the organization's complex risk management programs, which includes compliance that spans global operations and its own Medicare managed care organization. Honig has helped AHF grow from a local organization to a global entity with a vast footprint and a large area of responsibility (AHF provides cutting-edge medicine and advocacy to over 1,000,000 people in 43 countries. It is currently the largest provider of HIV/AIDS medical care in the U.S.). Honig is an active team player that is involved in compliance with local, federal, and international affairs.
WILLIAM TAYLOR
The Music Center
William (Bill) Taylor is chief financial officer for The Music Center. He has a background as a senior nonprofit executive with experience in financial and operations management, as well as strategic and business planning.
In just 19 months as CFO for The Music Center, Taylor has made a major impact on numerous fronts. He joined The Music Center at a pivotal time in its evolution; the organization was in the early days of a strategic planning process with the goal of creating an actionable plan to transform it into a 21st century performing arts center. Outcomes of that plan, including an organizational restructuring and increased emphasis on The Music Center's artistic role, meant the need for critical capacity building and important system upgrades. He addressed those needs, including revamping the institution's IT systems and staffing, strengthening its HR policies and empowering executives and middle managers to make smarter, informed decisions with a new system of financial controls.
For reprint and licensing requests for this article, CLICK HERE.