2019 CFO Awards: Government CFO - Finalist
Custom Content by the Los Angeles Business Journal
Monday, September 30, 2019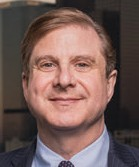 RON GALPERIN
Office of the Controller, City of Los Angeles
Ron Galperin is the 19th Controller of the City of Los Angeles, elected in 2013 and again in 2017. He serves as the watchdog for taxpayers at City Hall, making sure public dollars are spent efficiently and effectively. He is also the paymaster, auditor and chief accounting officer for the City of Los Angeles. Galperin oversees a team that conducts independent audits, manages the City's payroll and spending, reports on the City's finances, pursues fraud and waste, and works to create a more transparent, accountable and modern city for residents.
Galperin also launched ControlPanel LA, the City's first open data portal. It features details on the goods and services Los Angeles buys, along with information on assets and liabilities, employee compensation, operating indicators and much more. Because of his efforts, L.A. has been named the "No. 1 Digital City" by the U.S. City Open Data Census three years in a row.
For reprint and licensing requests for this article, CLICK HERE.