2019 CFO Awards: Education CFO - Finalists
Custom Content by the Los Angeles Business Journal
Monday, September 30, 2019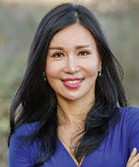 SUNNY ISTAR LEE
Money Master Kids
Sunny Istar Lee is Founder, CEO and CFO for Money Masters Kids and Good Life Advisers. She and her team are committed to helping others to achieve their retirement goals and dreams with confidence and care. Lee works with an exclusive team of professional experts and helps clients to preserve their assets for retirement; efficiently transition from the working years to the golden years; develop a reliable income plan and create an estate plan to protect assets and provide for heirs.
As an eight-year member of the Million Dollar Round Table, the premier association of financial professional, she has spoken at many different events, including the 2017 Million Dollar Round Table Annual Meeting in Orlando; 2018 MDRT Day in Thessaloniki, Greece; and the 2018 MDRT Annual Meeting speaking sessions in Los Angeles. Lee has authored six books, including "Is Your Child a Money Master or a Money Monster?" and "Dear My Baby."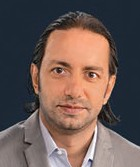 LAYNE THRASHER
Prager University
Layne Thrasher is the Chief Financial Officer for Prager University Foundation (PragerU), an educational non-profit focusing on digital media as its main distribution platform. He comes to the organization with 20 years of experience in Finance, HR and Strategy roles with a strong focus on scaling firms as they level up. His responsibilities include overseeing the Accounting/Finance functions of the organization, including ensuring GAAP compliance with annual audit/tax needs, banking/treasury and insurance functions, and managing the human resources and facilities realms as PragerU continues to grow.
Thrasher came to the high-growth organization as it was scaling and looking for its first full-time, in-house CFO. In his first year, he restructured the existing team and staffing strategies, implemented KPIs and utilized best-practices from his private-sector experience to optimize enhanced board reporting, financial planning and analysis and budgeting as the company experienced a 70% growth in donations and revenues.
For reprint and licensing requests for this article, CLICK HERE.