Dr. Howard Murad, 80
Special Report : 8 Over 80
Friday, September 27, 2019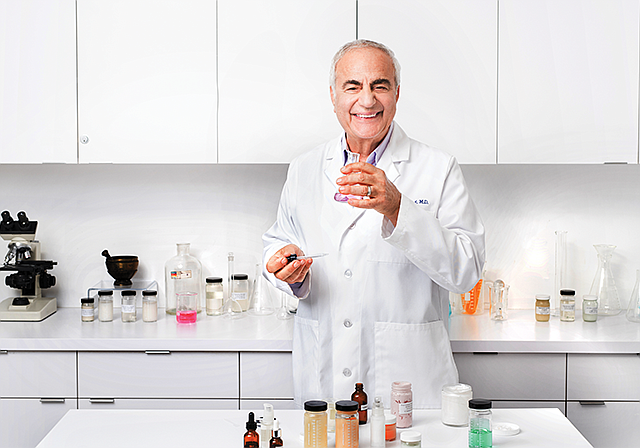 Founder, Murad Inc.
In 1946, young Howard Murad fled Baghdad with his family and landed in Queens, N.Y. He would go on to complete his dermatology residency in 1972 at the West Los Angeles VA Hospital, which is affiliated with UCLA, and then open his own practice. In 1989, Murad founded skincare company Murad Inc. in El Segundo. Today, the company has more than 200 employees, and its products are sold by retailers in more than 20 countries.
How many hours a week do you work?
Physically I'm in the office probably 30 hours a week or more, but on top of that, I'm also traveling for business events. I don't look at it as my work. I look at it as my passion. These are things that I love doing — it gives me energy, makes me feel vital, makes me feel like I'm accomplishing something, helping people in different ways. 
Why not retire?
I really love what I do, and this is what I would love to do if I was retired. 
Do co-workers seek out your experience and knowledge?
My door is always open. I actually walk around the office several times a day and chat with people.
How do you keep the work you do fresh and interesting?
I'm always working on something slightly different, sales or developing new product. My focus is also encouraging all people that I come in contact with — whether they are customers of the brand, friends or co-workers. I've done a lot of research on what I call cultural stress and have developed ideas on how to encourage people to minimize that stress of modern living. I've developed a set of 11 affirmations that people can look at twice a day, and I can clinically prove that we can reduce stress by doing that for one month.
What are the biggest changes you've observed in your workplace environment across your career, and what are key aspects that have never changed?
Ten years ago, even seven years ago, it was the beauty editors that we would go to talk to. Now it's the influencers.
Our culture stayed the same, the idea to encourage everyone we touch to live happier, healthier and more fulfilling lives in any way that we can, even if it has nothing to do with selling. When we talk to the editors, we don't talk much about the product; we talk about our culture, our philosophy of wellness.
Prev Next
For reprint and licensing requests for this article, CLICK HERE.