9. Steven Udvar-Hazy
Wealthiest Angelenos 2019
Friday, September 20, 2019
Net Worth: $6 Billion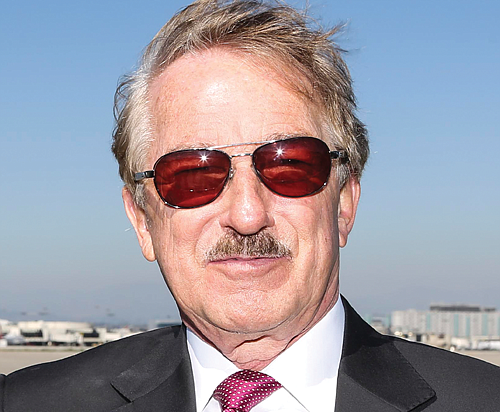 LAST YEAR: $5.6 Billion
CHANGE: +7%
AGE: 73
RESIDENCE: Beverly Hills
SOURCE OF WEALTH: Aircraft leasing
THE MONEY: Aircraft leasing pioneer Udvar-Hazy founded International Lease Finance Corp. in 1973. He sold the company to American International Group in 1990 for $1.3 billion, staying on as chairman and CEO until 2010. Udvar-Hazy then launched Air Lease, where he's now executive chairman. Despite facing some high-profile challenges in the past year, Air Lease stock is trading at roughly $40 a share, similar to its year-earlier price. Udvar-Hazy saw significant increases in the value of his private equity portfolio. He put his 28,600-square-foot Beverly Park estate on the market for $165 million. His art collection saw a modest increase in value.
THE BUZZ: It has been a turbulent year for Udvar-Hazy's Air Lease, which had significant exposure when Boeing Co.'s 737 Max airplanes were grounded after two fatal accidents. The company's stock was initially pummeled but recovered as Air Lease took strategic steps to mitigate the problem, including leasing out other aircraft. Udvar-Hazy was born in Budapest, Hungary, and moved to the U.S. with his family in 1958, fleeing Soviet occupation. He graduated from UCLA with a bachelor's degree in economics and holds an honorary doctorate degree from Embry-Riddle Aeronautical University. In 1999 Udvar-Hazy donated $60 million to the National Air and Space Museum, which named its Northern Virginia facility after him. The campus houses NASA's Space Shuttle Discovery and Lockheed Corp.'s SR-71 Blackbird. Udvar-Hazy was honored with the Grand Cross of the Order of Merit of Hungary in 2016.
Return to Wealthiest Angelenos List
For reprint and licensing requests for this article, CLICK HERE.