47. Jeffrey Gundlach
Wealthiest Angelenos 2019
Friday, September 20, 2019
Net Worth: $1.6 Billion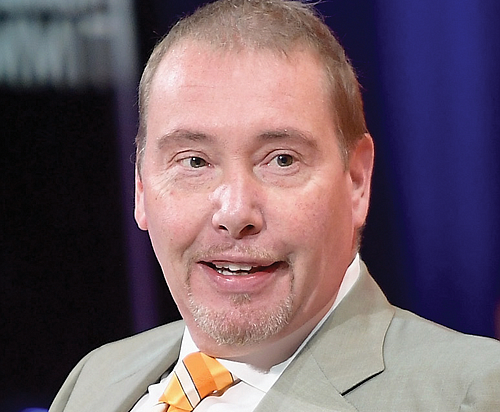 LAST YEAR: $1.4 Billion
CHANGE: +14%
AGE: 59
RESIDENCE: Pacific Palisades
SOURCE OF WEALTH: Investments
THE MONEY: Gundlach's DoubleLine Capital saw assets under management grow to $139.8 billion through June 2019, up from $118 billion at the start of 2018. DoubleLine has seen a spate of departures in the past year, including two of its founding partners, Lou Lucido and Joe Galligan, as well as several executives from DoubleLine's corporate credit group. Gundlach's net worth is up based on the appreciation of his stake in the investment management company and other assets, including art and commodities.
THE BUZZ: "Bond King" Gundlach is a closely watched fixed-income investor known for his bold market calls, including predicting the housing crash that set off the Great Recession a decade ago. In 2018, he cited rising bond yields in projecting the stock market would end its nine-year winning. Indeed, stocks closed down 5.63% for that year. Prior to starting DoubleLine, Gundlach spent 24 years at rival TCW, which fired him in 2009, alleging he stole trade secrets. The parties settled a legal dispute in 2011. Gundlach — an avid art collector who owns works by Willem de Kooning, Piet Mondrian and Andy Warhol — has donated more than $50 million to the Albright-Knox Art Gallery in his hometown of Buffalo, N.Y., which will be renamed the Buffalo Albright-Knox-Gundlach Art Museum when renovations are completed.
Return to Wealthiest Angelenos List
For reprint and licensing requests for this article, CLICK HERE.