44. Ray Irani
Wealthiest Angelenos 2019
Friday, September 20, 2019
Net Worth: $1.7 Billion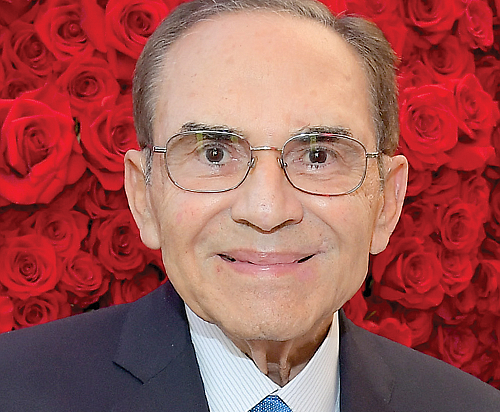 LAST YEAR: $1.7 Billion
CHANGE: 0%
AGE: 84
RESIDENCE: Bel Air
SOURCE OF WEALTH: Petroleum, investments
THE MONEY: The former chief executive at Occidental Petroleum — Irani succeeded Armand Hammer there and served as CEO from 1990 to 2011 — continued to reduce his stake in Occidental and diversify his portfolio over the past year. Occidental shares, which dropped nearly 40% from July 2018 to July 2019, now comprise just 25% of Irani's investments. Gains in real estate and venture capital helped offset the Occidental decline, leading to a flat performance in his net worth. In general, Irani has adopted a more conservative investment approach. He also continues to make philanthropic donations.
THE BUZZ: Irani works out of a Westwood family office, where he oversees investments in medical-related real estate properties, private equity and bonds. He also advises other private equity companies on their investments. During his tenure at Occidental, Irani stabilized the oil giant's finances and used his overseas connections to expand company's reach. The company's market capitalization increased 15-fold to more than $80 billion under Irani. He's a member of the USC board of trustees and has donated heavily to the school, where he was named to the chemistry faculty and has provided $20 million toward a residential college at USC Village.
Return to Wealthiest Angelenos List
For reprint and licensing requests for this article, CLICK HERE.