40. John Shea
Wealthiest Angelenos 2019
Friday, September 20, 2019
Net Worth: $1.9 Billion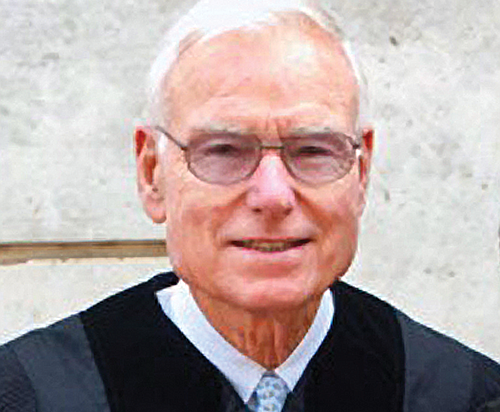 LAST YEAR: $1.7 Billion
CHANGE: +12%
AGE: 92
RESIDENCE: Pasadena
SOURCE OF WEALTH: Homebuilding, real estate
THE MONEY: Shea is chairman and co-founder of J.F. Shea Co., which owns residential builder Shea Homes, JF Shea Construction Inc., Shea Mortgage, BlueStar Resort & Golf and other companies. He also heads Shea Properties, which owns and operates more than 8,600 apartment units and 4.9 million square feet of office, industrial and retail space in California, Colorado and Washington. Shea's portfolio saw slower growth in the homebuilding business offset by value increases in his company's apartment holdings.
THE BUZZ: The nation's largest privately held homebuilder, Shea Homes recently announced new developments in Colorado and Orange County as well as sales at new properties in the Bay Area and Colorado. Aliso Viejo-based Shea Properties plans to open a new industrial center in Santa Ana this year. Shea turned over day-to-day duties at the parent company in 2005 to his cousin Peter Shea Jr., who serves as chief executive. The business, founded by Shea's grandfather in 1881 in Portland, Ore., and now headquartered in Walnut, built the foundations for the Golden Gate Bridge. Shea and his wife, Dorothy, donate to Catholic charities and institutions, including Loyola Marymount University. Shea was recognized as a Knight of Malta.
Return to Wealthiest Angelenos List
For reprint and licensing requests for this article, CLICK HERE.