4. David Geffen
Wealthiest Angelenos 2019
Friday, September 20, 2019
Net Worth: $9.2 Billion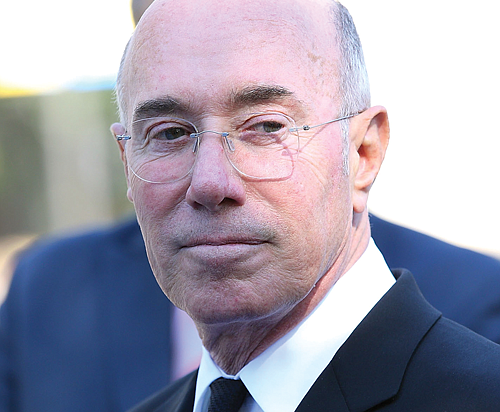 LAST YEAR: $8.2 Billion
CHANGE: +12%
AGE: 76
RESIDENCE: Beverly Hills
SOURCE OF WEALTH: Entertainment, investments
THE MONEY: Geffen's fortune comes from investments he made when he cashed out of the music business. The entertainment mogul sold Geffen Records in 1990 and, with the assistance of hedge fund manager Eddie Lampert, set up a portfolio that has performed steadily, increasing his net worth in subsequent years. The most valuable known investment — Geffen declined an interview through a spokesman, citing a hectic summer travel schedule — is stock in Apple Inc. that is now valued at more than $3 billion. The investment with the most notoriety is a yacht called Rising Sun that Newport Beach yacht appraiser Rolf Smith valued at $210 million.
THE BUZZ: Geffen has kept a relatively low profile of late, after previous years saw him make a series of splashy philanthropic donations to the Los Angeles County Museum of Art and other L.A. and New York arts foundations. Geffen also bought a $30 million mansion in Beverly Hills in July 2018.
Return to Wealthiest Angelenos List
For reprint and licensing requests for this article, CLICK HERE.