36. George Joseph
Wealthiest Angelenos 2019
Friday, September 20, 2019
Net Worth: $2 Billion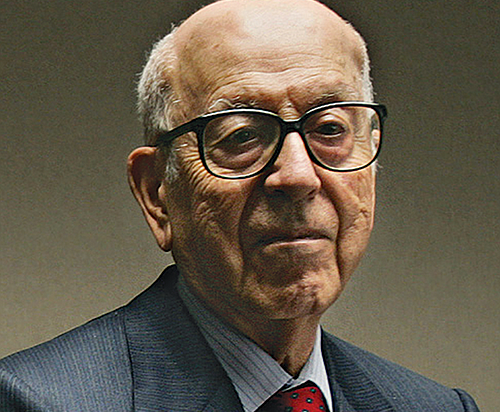 LAST YEAR: $1.9 Billion
CHANGE: +5%
AGE: 98
RESIDENCE: Hancock Park
SOURCE OF WEALTH: Insurance
THE MONEY: The founder of Mercury General Corp., Joseph saw his net worth climb thanks to a 6% gain in shares of the property and casualty insurer since April 2018. Joseph's wealth was also boosted by a cumulative increase in dividend payouts. Joseph, who holds 34% of Mercury's stock, is by far the company's largest shareholder. His company benefited from a boost in its auto business in California in the past 12 months. The company's performance in other U.S. markets, though, was less robust as its property/casualty business was hit by rising costs from storm and flood damage.
THE BUZZ: At age 98, Joseph ranks as the oldest billionaire in the United States, according to Forbes, and stands as the fourth oldest in the world. He still puts in occasional appearances at Mercury's Mid-Wilshire headquarters. Joseph founded Mercury, which specializes in low-cost policies, in 1961 after working as a door-to-door salesman. The insurer employed 4,400 and wrote more than $3.6 billion in premiums last year. Joseph was a navigator on a B-17 bomber during World War II and went on to earn a pair of degrees from Harvard University. Joseph and his wife, Vicky, have homes in Hancock Park and Santa Barbara. Their philanthropic causes include USC, Harvard, Cal State Fullerton, Cedars-Sinai and Good Samaritan Hospital.
Return to Wealthiest Angelenos List
For reprint and licensing requests for this article, CLICK HERE.