29. Peter Thiel
Wealthiest Angelenos 2019
Friday, September 20, 2019
Net Worth: $2.7 Billion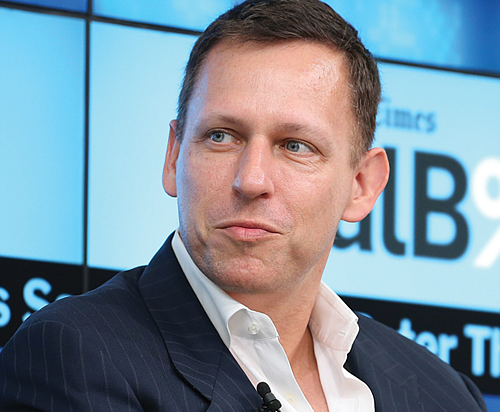 LAST YEAR: $2.5 Billion
CHANGE: +8%
AGE: 51
RESIDENCE: Hollywood Hills West
SOURCE OF WEALTH: Technology, private equity, investments
THE MONEY: Tech executive and investor Peter Thiel, who decamped Silicon Valley in favor of Los Angeles in 2018, saw continued gains over the past year, thanks to his positions in some the sector's biggest companies. Thiel holds an estimated 10% stake in Palantir Technologies Inc., a Palo Alto-based big-data firm he co-founded in 2004 that was recently valued at $10 billion. He also co-founded PayPal Holdings Inc. and has investments in LinkedIn and Yelp. Thiel was also the first outside investor in Facebook Inc. — in 2004 he paid $500,000 for a 10% stake that's now worth more than $1 billion.
THE BUZZ: Palantir was expected to launch a hotly anticipated initial public offering in 2019, but Bloomberg reported in May that a 2020 offering is now more likely. In 2018, the Pentagon contractor increased its annual revenue by roughly 40% to nearly $1 billion, according to Bloomberg. In July, Thiel made headlines by calling actions by Google "treasonous" and saying the FBI and the CIA should investigate the company to determine if it has been infiltrated by Chinese intelligence. Thiel, a rare conservative voice in the tech sector, also praised the Trump administration's policies toward China.
Return to Wealthiest Angelenos List
For reprint and licensing requests for this article, CLICK HERE.