23. Alec Gores
Wealthiest Angelenos 2019
Friday, September 20, 2019
Net Worth: $3.3 Billion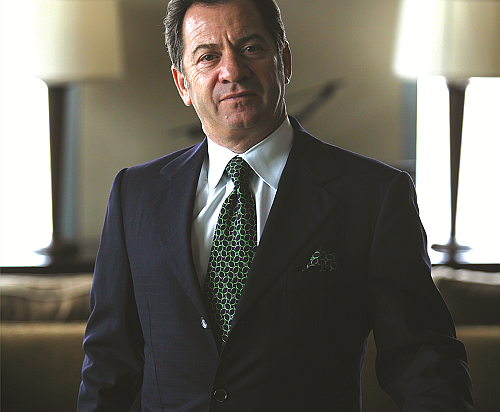 LAST YEAR: $2.9 Billion
CHANGE: +14%
AGE: 66
RESIDENCE: Beverly Hills
SOURCE OF WEALTH: Private equity
THE MONEY: The Gores Group, the private equity firm launched by Gores in 1987, has $2 billion in assets under management and has been active in the past year, buying and exiting a number of portfolio companies. Shares of Gores Holdings II Inc. — a special-purpose acquisition company Gores took public in early 2017 in a $400 million initial public offering — surged 34.6% year-over-year through the end of July after acquiring Verra Mobility Corp. in October 2018. Shares of Hostess Brands Inc., a company acquired and taken public in 2016 by Gores' first SPAC, rose just 1.3% during that period.
THE BUZZ: Gores has been involved in four blank-check companies since August 2015, raising a total of $1.53 billion. Gores Holdings III has about six months to put its capital to use, while the fourth company, Gores Metropoulos, has roughly 18 months to finance a deal. Gores, who immigrated to the United States with his family in his teens in 1968, is the older brother of fellow Wealthiest Angeleno Tom Gores. He founded and sold a software company in 1986 and started his private equity firm in 1987. Gores Group has invested $4 billion in more than 120 companies. His French-style stone mansion, built on 2.2 acres in Beverly Hills, is valued at $95 million.
Return to Wealthiest Angelenos List
For reprint and licensing requests for this article, CLICK HERE.