2. Patrick Soon-Shiong
Wealthiest Angelenos 2019
Friday, September 20, 2019
Net Worth: $19.1 Billion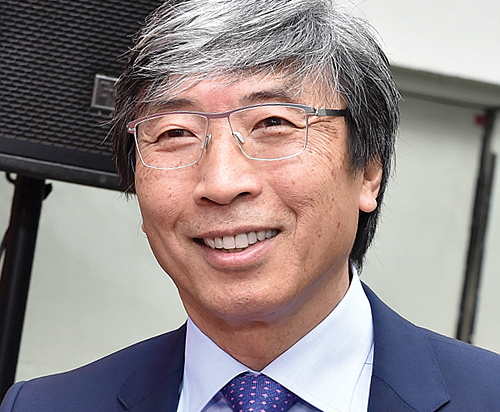 LAST YEAR: $21.6 Billion
CHANGE: -12%
AGE: 67
RESIDENCE: Brentwood
SOURCE OF WEALTH: Health care, investments, media
THE MONEY: Soon-Shiong made his fortune in the biotech and pharmaceutical industries, inventing the successful pancreatic-cancer drug Abraxane and building a portfolio of drug companies. South Africa-born Soon-Shiong's most valuable business is NantBioScience Inc., a privately held company worth approximately $9 billion. His remaining fortune comes in part from his sale of APP Pharmaceuticals for $4.6 billion in 2008 and Abraxis BioScience for $2.9 billion in 2010. He's a top investor and executive in several public companies, including Celgene, NantHealth and NantKwest, all of which lost value in the past year. Soon-Shiong also owns a 4.5% stake in the Los Angeles Lakers. In June 2018, he completed the acquisition of the Los Angeles Times, and in September last year he invested in Daybreak Game Co., an esports business. These forays into new industries had only a small impact on Soon-Shiong's net worth.
THE BUZZ: Soon-Shiong increased his public profile when he bought the Los Angeles Times, San Diego Union-Tribune and a coterie of community newspapers for $500 million from Tronc. Soon after, he revamped the newspaper's leadership, hired dozens of new reporters and began negotiations on the first collective-bargaining contract for a unionized Times workforce. He also moved the Times from its century-old downtown office to a modern building in El Segundo. Even his investment in Daybreak was couched in relation to his Times takeover — Soon-Shiong discussed starting an esports campus at the Times' new location. Soon-Shiong and his wife, Michele Chan, lead the Chan Soon-Shiong Family Foundation and the Chan Soon-Shiong Institute of Molecular Medicine.

Return to Wealthiest Angelenos List
For reprint and licensing requests for this article, CLICK HERE.