19. Sumner Redstone
Wealthiest Angelenos 2019
Friday, September 20, 2019
Net Worth: $3.7 Billion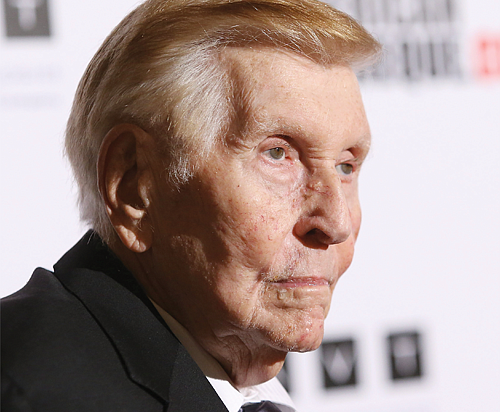 LAST YEAR: $4.3 billion
CHANGE: -14%
AGE: 96
RESIDENCE: Beverly Hills
SOURCE OF WEALTH: Broadcasting, film, movie theaters
THE MONEY: Redstone's fortune has been hit hard by declining share prices at CBS Corp. and Viacom Inc., which announced merger plans on Aug. 13. Viacom stock, in particular, has tumbled in the last few years. It traded at about $80 per share in 2014 and stands at around $25 this month. The Viacom-CBS reunion, which the companies expect to close by the end of 2019, has not resulted in a stock price bump for either outfit. Although Redstone's net worth comes mainly from his controlling stakes in both companies, he no longer has an official role with either outlet due to court battles over his mental capacity.
THE BUZZ: In December a Los Angeles judge declared Redstone incapacitated and in need of a guardian to protect his legal interests. It was Redstone's daughter, Shari Redstone, who engineered the Viacom-CBS merger — a deal she had sought for years. She'll chair the board of the new company, which will be called ViacomCBS Inc. Viacom leader Bob Bakish will serve as president and chief executive of the new media giant.
Return to Wealthiest Angelenos List
For reprint and licensing requests for this article, CLICK HERE.