15. Tom Gores
Wealthiest Angelenos 2019
Friday, September 20, 2019
Net Worth: $4.8 Billion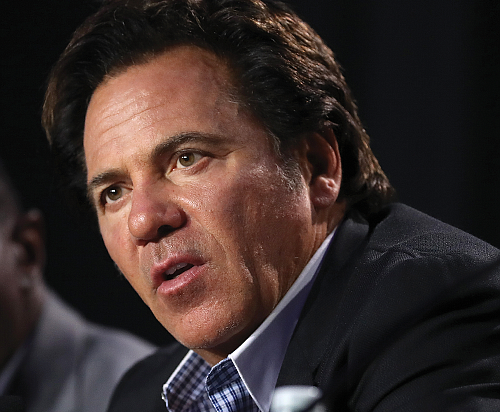 LAST YEAR: $4.3 Billion
CHANGE: +12%
AGE: 55
RESIDENCE: Holmby Hills
SOURCE OF WEALTH: Private equity
THE MONEY: Gores enjoyed another year of double-digit percentage gains in his wealth, thanks largely to growth in Platinum Equity Advisors, the Beverly Hills-based private equity business he founded. Gores is chairman and chief executive at Platinum, which is one of the largest private equity shops in Los Angeles County, with $13 billion in assets. In July 2018, the buyout firm closed capital raising for its fifth fund, which plans to spend $1.5 billion investing in small-cap, lower-middle-market companies. Platinum is currently investing from its fourth fund, a $6.5 billion buyout fund it closed in 2016. Gores' fortunes were also boosted by continued appreciation of the Detroit Pistons, the NBA franchise he owns.
THE BUZZ: Platinum has announced nearly 50 transactions since June 30, 2018, including 18 divestitures and 30 acquisitions. Recent deals include completion of the $2.5 billion purchase of Multi-Color Corp., the $630 million purchase of Lonza's water care business, the $1.3 billion purchase of Jostens from Newell Brands, and the $2.1 billion acquisition of LifeScan Inc. from Johnson & Johnson. In 2016, Gores purchased a Holmby Hills estate for $100 million.
Return to Wealthiest Angelenos List
For reprint and licensing requests for this article, CLICK HERE.