13. Donald & Rochelle Sterling
Wealthiest Angelenos 2019
Friday, September 20, 2019
Net Worth: $5 Billion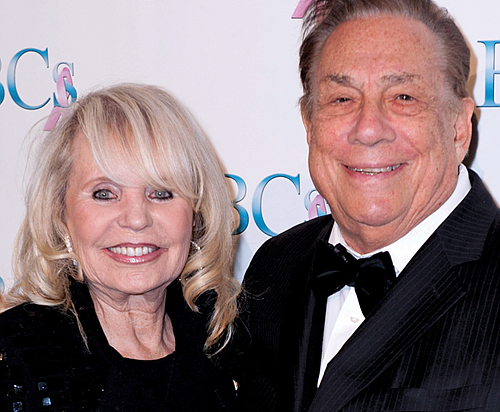 LAST YEAR: $5 Billon
CHANGE: 0%
AGE: Donald, 85; Rochelle, 85
RESIDENCE: Beverly Hills
SOURCE OF WEALTH: Real estate
THE MONEY: Donald Sterling's expansive roster of Los Angeles real estate — he has acquired more than 160 apartment buildings across the city since the 1960s — remains the key factor in his wealth. In the past year, he and his wife, Rochelle, who goes by Shelly, have benefited from the appreciation of their multifamily properties and gains in their stock holdings.
THE BUZZ: Five years after the National Basketball Association forced Donald Sterling to sell the Los Angeles Clippers, he remains one of L.A.'s most controversial figures. After owning the Clippers for decades, it was revealed that had made racist remarks. The NBA stepped in, and Sterling sold the team to former Microsoft Chief Executive Steve Ballmer for $2 billion. Donald filed for divorce from Shelly in 2015 before changing his mind. Sterling has been plagued by legal disputes. In 2016, he settled with the NBA; Sterling claimed the league and his wife conspired to sell the Clippers. V. Stiviano, who had a lengthy relationship with Sterling, was forced to return $2.6 million worth of gifts, including a Beverly Hills duplex, because Donald hadn't received his wife's consent to give away community funds.
Return to Wealthiest Angelenos List
For reprint and licensing requests for this article, CLICK HERE.