11. Edward Roski Jr.
Wealthiest Angelenos 2019
Friday, September 20, 2019
Net Worth: $5.6 Billion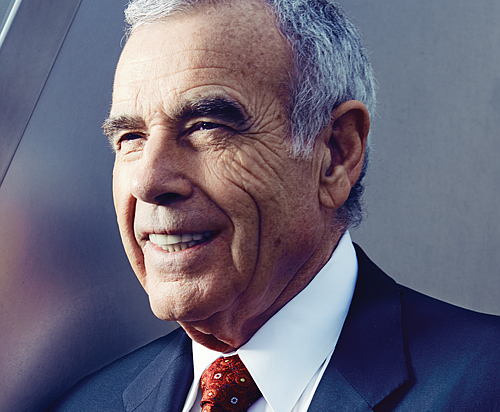 LAST YEAR: $5.3 Billion
CHANGE: +6%
AGE: 80
RESIDENCE: Toluca Lake
SOURCE OF WEALTH: Real estate
THE MONEY: Roski serves as president and chairman of Majestic Realty Co., which touts itself as the nation's largest privately held industrial developer. The company was founded in 1948 by Roski's father, Edward P. Roski Sr., and boasts a portfolio of more than 78 million square feet. Roski's personal wealth was boosted in the past year by the increased value of industrial properties, especially in Southern California's tight market. A minority owner of the Los Angeles Lakers and the Los Angeles Kings, Roski's portfolio also benefited from increased valuations for both franchises. He also holds a stake in Staples Center.
THE BUZZ: Roski's Majestic Realty Co. has been expanding its footprint beyond California. The group is working on industrial and retail projects in Portland, Ore.; started work on a speculative industrial development in Arizona in November 2018; and broke ground in December 2018 on a 40-acre development in Texas. In 2016, Roski and his wife, Gayle, gave a $25 million gift to USC, endowing an eye institute. In 2018, Roski was awarded the Circle of Honor Award from the Congressional Medal of Honor Foundation. He was an officer in the Marine Corps and received two Purple Hearts.
Return to Wealthiest Angelenos List
For reprint and licensing requests for this article, CLICK HERE.