1. Elon Musk
Wealthiest Angelenos 2019
Friday, September 20, 2019
Net Worth: $22.6 Billion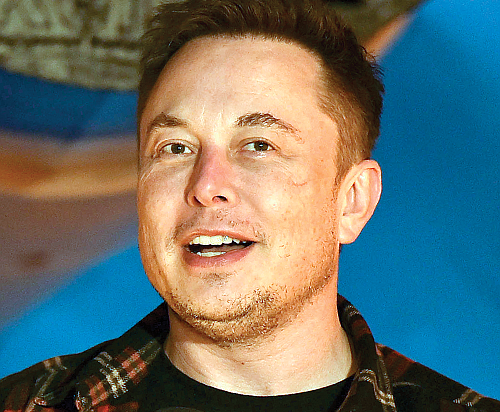 LAST YEAR: $19.6 Billion
CHANGE: +15%
AGE: 48
RESIDENCE: Bel-Air
SOURCE OF WEALTH: Aerospace, electric automobiles, ecommerce
THE MONEY: The pugnacious Musk, a South Africa native ranks as one of the world's most adventurous and accomplished entrepreneurs. While the past 12 months have been challenging in some respects for Musk, he still saw a substantial increase in his wealth. Most of the credit goes to the improving valuation of SpaceX. Musk owns 54% percent of the company, which he founded in 2002 to develop a commercial space travel business. The company is now valued at more than $33 billion. Musk's initial fortune came from the sale of two software companies he helped found — one of which became PayPal. In 2003, Musk rolled out Tesla, which has become the largest seller of electric cars in the United States and has also developed a sizable solar-panel business. Musk created The Boring Co. in 2017 to build out large-scale tunneling projects. While an ambitious effort has been put on hold in Los Angeles, Boring is moving forward with an underground people mover in Las Vegas.
THE BUZZ: One of the most valuable private companies in the U.S., SpaceX raised $1 billion in funding this year and launched the Falcon 9 rocket. Tesla, meanwhile, experienced its share of ups and downs. After delays, the automaker rolled out the much-anticipated Model 3 last summer, and it could unveil a pickup truck later this year. But Tesla was also hit by layoffs, government inquiries and lawsuits. And Musk ran afoul of the Securities and Exchange Commission after tweeting that he planned to take Tesla private, which led to a settlement. The company's stock also took a hit, falling from more than $366 a share last December to $247 in early September.
Return to Wealthiest Angelenos List
For reprint and licensing requests for this article, CLICK HERE.