Rexford Buys Industrial Complex for $66 Million
Thursday, September 19, 2019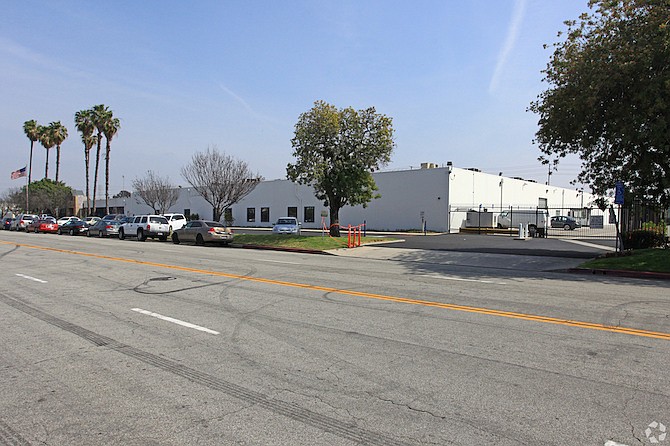 Brentwood-based Rexford Industrial Realty Inc. acquired an eight-building industrial complex in Torrance for $66.2 million, the company announced Sept. 18.
The acquisition was made using cash on hand.
The industrial complex is more than 267,000 square feet. The buildings range from roughly 20,000 square feet to nearly 39,000 square feet. Four of the buildings are single-tenant properties and four are two-tenant buildings.
"With this investment, we are pleased to extend our ownership presence within one of Southern California's most high-demand and low-vacancy infill submarkets," Howard Schwimmer and Michael Frankel, co-chief executives of Rexford, said in a statement. 
The buildings are 91% leased. Rental rates are priced below market, according to Rexford. The company plans to renovate the property, making fire sprinkler updates and modernizing offices.
Schwimmer and Frankel said in their statement that Rexfod would be able to "to drive current in-place rental rates estimated to be materially below-market to higher market rates as we complete value-add enhancements as leases roll."
L.A.'s industrial market, and the South Bay in particular, have grown increasingly tight. During the second quarter, the vacancy rate for industrial properties in the South Bay was a mere 1.6%, according to data from brokerage Jones Lang LaSalle Inc.
The average asking rent in the area was $1 per square foot on a triple net basis, up 5 cents year over year. During the quarter, $1.7 million square feet was under construction.
Rexford has been a major player in the industrial market. In the second quarter, it reported profits of $16 million, up more than 100% from the previous year. During the quarter, it acquired 16 industrial properties and sold one.
Earlier this month, Rexford announced the purchase of five industrial properties for $110.3 million and the sale of two for $12.8 million.
In L.A., the group acquired a property at 3150 E. Ana St. in Rancho Dominguez for $18.8 million in a sale-leaseback transaction. It also acquired a building at 18115 S. Main St. in Carson for $6.8 million and a building at 3340 N. San Fernando Rd for $3 million. The other acquisitions were not in L.A.
Commercial real estate reporter Hannah Madans can be reached at hmadans@labusinessjournal.com. Follow her on Twitter @HannahMadans
For reprint and licensing requests for this article, CLICK HERE.