CFO Awards: Consumer Products Companies - Your Short and Long Game Toward Growth
Custom Content by the Los Angeles Business Journal
Tuesday, September 17, 2019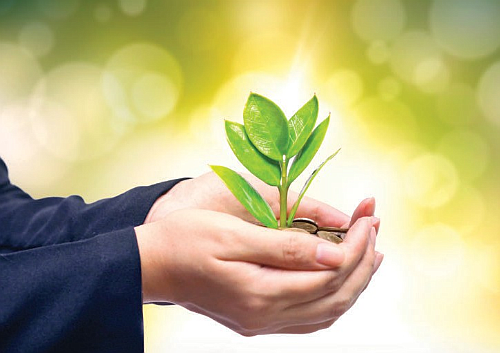 How can you prepare for success when the economy slows or accelerates?
While the economy has remained strong into the third quarter of 2019, there are signs that the economy may slow down toward the end of the year. Firms in all sectors are thinking about the right business decisions at the end of the most recent economic expansion. Companies serving consumers are faced with unique issues and should be prepared for the future. One of the questions often raised by retail businesses and other consumer products organizations is: how should we prepare for a slowdown?" Perhaps the better question is, however, "how can we prepare for success when the economy starts to accelerate again?"
While the most recent recession was roughly 18 months in length, the average recession in the United States is closer to one year in length. Keeping that in mind, a good late-cycle business practice is to have both a short-term and a long-term forecast and business plan. The short-term forecast and plan may include the expected impact of an economic slowdown. Your longer outlook and planning efforts are where good decisions can lead to accelerated growth. To that end, note the following short- and long-term planning checklists to consider related to your business' strategic economic growth.
SHORT-TERM PREPARATIONS
• Smart inventory management – When consumer spending slows, having excess inventory on the balance sheet that isn't selling can contribute to cash flow challenges. Liquidate excess or obsolete inventory and focus on stocking discount or inelastic stock keeping units.
• Trim the fat – Profits hide a lot of sins. After a long period of growth, it's very easy to have overhead, expenses and other general and administrative costs that aren't managed as closely.  Take the time to review expenses and make good decisions now to create some additional free cash.
• Secure your workforce – Unemployment is already at historic lows and firms in the consumer space are still struggling to find good labor. Invest in your key employees, but review benefits and other incentive programs to ensure they're designed to maximize retention at a cost that is manageable.
• Focus on process improvement – A thorough review of processes and procedures, both on the operational side of the business as well as within the back office, is always a healthy practice.  These exercises almost always lead to improvements and efficiencies. The trade-off is that it does require time and money, both of which become more scarce during a period of slower growth. Make the investment now and the return on that investment will come when you may need it most.
Prev Next
For reprint and licensing requests for this article, CLICK HERE.