Meetings & Events Guide: Multiple Options for Beautiful Events Under One Roof
Custom Content by the Los Angeles Business Journal
Monday, September 16, 2019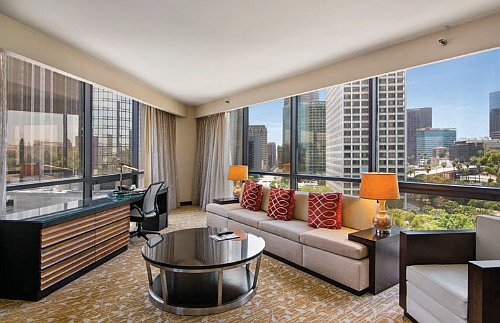 Host your LA event and entertain your guests at The L.A. Grand Hotel Downtown with 25,000 square feet of beautifully appointed meeting space to choose from – all located on the second floor of the hotel.
The layout of the L.A. Grand Hotel's rooms allows for different events to take place simultaneously, so whether you would like to reserve a small corporate gathering, or larger meetings/receptions with many guests, L.A. Grand Hotel is able to accommodate your party/meeting with privacy and luxury. To top it off, you'll enjoy the local touch and legendary service of the hotel's staff.  The hotel's two ballrooms can accommodate up to 400 seated in classroom style, and it has 10 breakout rooms ranging from 380 square feet. to 1,100 square feet. The L.A. Grand Hotel offers ample natural light in the 10,000 square-foot foyer with its large skylights.
See for yourself! Come and book The L.A. Grand Hotel Downtown
For more information, visit thelahotel.com
For reprint and licensing requests for this article, CLICK HERE.