CFO Awards: Today's CFO - Less Bean Counter, More Strategic Advisor
Custom Content by the Los Angeles Business Journal
Monday, September 16, 2019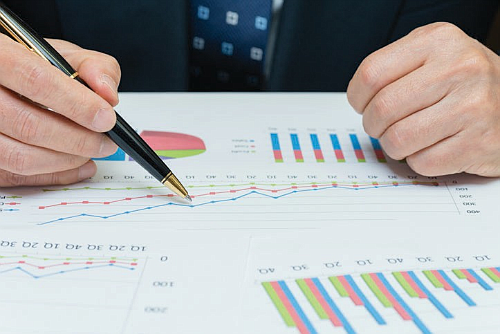 The role of the CFO has undergone significant transformation in recent years, allowing companies of all sizes to be more strategic about operations and growth.
No longer cloistered number crunchers, today's Chief Financial Officers (CFOs) are assuming a more significant role in shaping the strategy, vision and even communication of their organizations.
Thanks to recent advances, such as continuous accounting, predictive analytics, and the increased complexity of today's businesses, there's a greater need for guidance from CFOs about what companies should prioritize from a strategic standpoint.
In a 2015 KPMG survey of CEOs, 63% said that the CFO's role would become increasingly important to them over the next three years. By 2017, that same survey reported that 34% of CEOs view CFOs as potential successors.
Here's a look at what has changed, and how CFOs can leverage their knowledge to positively impact the business.
INCREASED STRATEGIC INPUT
CFOs and their finance departments traditionally spend a considerable amount of their time collecting, sorting, and distilling data for management.
Today, sophisticated software does much of that work automatically, offering companies more accurate and timely indicators of how the business is performing relative to previous periods and targets.
THE UPSHOT?
Because these insights depend on data, CFOs are more frequently called on to interpret trends, introduce and implement technology, and accurately communicate options to other decision makers and stakeholders. Accounting functions as a whole now largely focus on employing data about the company, its customers, and the broader industry to more effectively pursue opportunities and sidestep potential risks.
CFOs increasingly spearhead these efforts since they have a line of sight into all aspects of the business, becoming significant contributors to company strategy—as opposed to simply reporting the current state.
The challenge for many CFOs, however, is that while there are many options for modernization, most companies are still dealing with legacy systems that make it difficult for them to take full advantage of the technologies available. CFOs have to be able to work with Chief Information Officers (CIOs) to inform the business on which technological investments make sense strategically and the financial impact of implementation.
A MORE INTEGRATED FUNCTION
For many of today's companies, sustainable growth is not simply centered around major product breakthroughs or large-scale operational changes. For an organization to truly thrive, silos have to be broken down—product development, finance, marketing, human resources, operations, and other functions all need to be on the same page.
For reprint and licensing requests for this article, CLICK HERE.
Prev Next