Who's Building L.A: Circa - Downtown
Custom Content by the Los Angeles Business Journal
Monday, September 9, 2019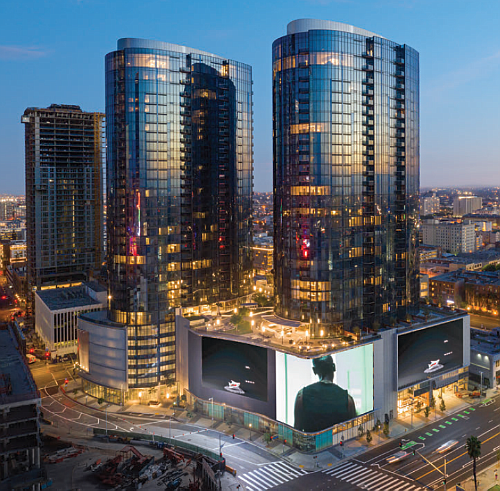 PROJECT HIGHLIGHTS
■Three-acre project comprised of two 35-story towers
■ 648 luxury apartments ranging from 600 to 4000 square feet each
■ Two-acre outdoor amenity park located on the 8th floor providing amazing views of the downtown skyline, San Gabriel Mountains and the ocean
■ Each tower's lobby features design elements inspired by impactful natural sculptural elements -- an iceberg in the east and sand dune in the west, for example
CIRCA, located across from the Staples Center in downtown Los Angeles is situated on nearly three acres with twin 35 story towers.
The towers consist of 648 luxury residential apartments with a unit mix of one, two and three bedroom residences ranging from 600 to 4,000 square feet. The project includes a two-acre outdoor amenity park located on the 8th floor providing unrivaled views of the downtown skyline, San Gabriel Mountains and the ocean.

CIRCA is an amenity-rich community that provides everything one would expect in today's thriving residential market. The towers, seemingly identical from the outside, feature contrasting lobbies in the east and west towers inspired by impactful natural sculptural elements — an iceberg in the east and sand dune in the west. These high-energy lobbies intentionally transition into subdued interiors. All design elements are executed using the highest quality natural finishes.
For reprint and licensing requests for this article, CLICK HERE.