Most Influential Family Owned Businesses 2019: WORLD OIL CORP.
Custom Content by the Los Angeles Business Journal
Monday, October 28, 2019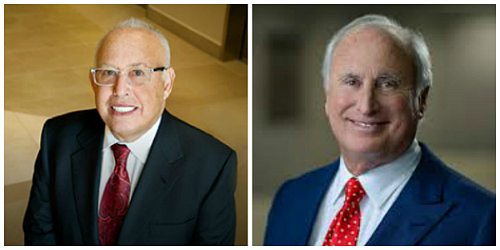 ❰❰ NOTABLE FAMILY-OWNED BUSINESS ❱❱
South Gate
World Oil's founder Bernie Roth was a sophisticated businessman who embodied the American dream. With more than a drive to create a living and a future for his family, he was a man dedicated to doing things right. In 1940, with his wife and co-founder Florence working by his side, the two set out to build a family business that operated with a soul and a philanthropic mindset.
The Roths opened their first gas station on the corner of Florence and Normandie in South Central Los Angeles. At just 22, Bernie Roth pioneered self-service gas stations, slashing gas prices and advertising that, "We don't wash your windows. We just sell you gas for less." A savvy businessman, Roth was also an upstanding family man who believed in doing the right thing. 
Evolving through the strategic acquisitions of related businesses, World Oil has steadily grown into one of California's largest privately-held companies. What was originally Pan Pacific Petroleum, Lunday-Thagard refining, DeMenno-Kerdoon recycling, Asbury Environmental Services, Ribost Marine Terminal and World Oil gas stations, is now World Oil. This unification is the realization of the vision of the founder's sons and Co-CEOs, Robert and Steven Roth.
What has also grown is the company's success in creating value for thousands of families over the years through employment as well as through personal philanthropy. World Oil's leaders, Robert and Steven Roth, believe in furthering the legacy of running a business that makes it right for others. Bernie's and Florence's legacy carries on with a business with a soul that recycles, produces, and transports vital petroleum-based and related products and leads the industry in sustainable, end-to-end solutions that care for communities, the environment, and our shared future.
For reprint and licensing requests for this article, CLICK HERE.