Most Influential Family Owned Businesses 2019: MERLE NORMAN COSMETICS
Custom Content by the Los Angeles Business Journal
Monday, October 28, 2019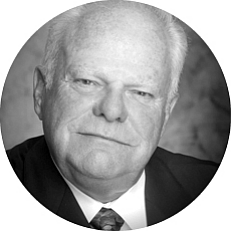 ❰❰ NOTABLE FAMILY-OWNED BUSINESS ❱❱
Los Angeles
Headquartered in Los Angeles, Merle Norman Cosmetics develops, manufactures and distributes its own full line of skin care and cosmetic products. These cosmetics are sold through independently owned and operated Merle Norman Cosmetic Studios in the United States and Canada. Merle Norman also offers easy and affordable franchising opportunities.
The iconic brand is also a powerful family-owned business story. More than 88 years ago, Merle Norman formulated products to address the beauty needs of women, and empowered many to become successful entrepreneurs who owned their own Studios. Today, Merle Norman's vision carries on under the leadership of her great nephew and his wife, Jack and Helen Nethercutt. As a family-run company, Merle Norman Cosmetics has stood for opportunity and personal expression. All products are developed in the USA, keeping hundreds of Americans in the workforce.
Merle Norman started the "try before you buy" philosophy, which continues to this day, emphasizing the family's strong stand on customer service. The company believes in the free makeover and that the right makeup can change your life.
Merle Norman also ensures optimum quality control by researching, developing, manufacturing, and packaging its own products. The family and the entire Merle Norman team take pride in their pioneering efforts that optimize each product benefit—from advanced formulas to state-of-the-art packaging technology.
Safety of consumers is Merle Norman's highest priority. The company utilizes the latest advances in non-animal safety testing and human volunteer testing to deliver products of the highest safety and quality to all consumers. Merle Norman does not test its products or ingredients on animals, or ask others to test on its behalf.
For reprint and licensing requests for this article, CLICK HERE.