Most Influential Family Owned Businesses 2019: MAJESTIC REALTY CO.
Custom Content by the Los Angeles Business Journal
Monday, October 28, 2019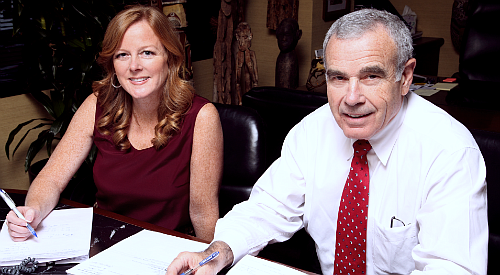 ❰❰ NOTABLE FAMILY-OWNED BUSINESS ❱❱
City of Industry
Founded in 1948 by Edward P. Roski, Sr., Majestic Realty Co. is the largest, privately-held/family owned developer and owner of master-planned business parks in the United States. The vision, integrity and work ethic instilled by Roski over 70 years ago has been passed down three generations through his son, Edward P. Roski, Jr., and granddaughter, Reon Roski, and are at the core of the company's approach to each and every project.
Majestic Realty Co. develops each project from the ground-up, creating jobs, tax revenue and community value. Projects deliver consistent and enduring community benefit.
Headquartered in the City of Industry, Majestic Realty Co. is a portfolio developer with over 85 million square feet of premier master-planned business parks, retail centers, office parks as well as sports, entertainment, multi-family and hospitality projects. Majestic also has regional offices in Atlanta, Dallas/Fort Worth, Laredo, Phoenix, Denver, Las Vegas, Portland and Bethlehem, PA.
Known for its experience, skill, dedication and collaborative approach, Majestic's team of professionals average over 25 years of industry experience and are proven leaders valued for their proactive, entrepreneurial style of doing business.
As true portfolio developers that retain virtually every project undertaken, Majestic's "fully-integrated services" approach serves as the foundation of our success. 
This approach impacts every facet of the company's developments from partner selection, long-term economic viability, construction quality and efficiency, client selection, as well as how properties are managed and maintained.  From creating jobs, tax revenue and community benefits, the company's consistent attention to detail yields successful projects in every sense.
Working with businesses of all sizes, including many Fortune 500 companies, Majestic enjoys one of the highest tenant retention rates in the industry with relationships that often span multiple projects and locations.
For reprint and licensing requests for this article, CLICK HERE.